This year's Conference focused on Destination Stewardship, Hotel Sustainability, Sustainable Tours, Experiences, and Attractions, and Sustainable MICE.
This year's GSTC Conference focused on Destination Stewardship, Hotel Sustainability, Sustainable Tours, Experiences, and Attractions, and Sustainable MICE.
Participants included international and regional tourism stakeholders involved in developing and promoting sustainable tourism; including the public sector, hotels, tour operators, academia, development agencies, NGOs, consultants, and more. International participants came from Europe, North America, Latin America, Africa, Asia, and Oceania.
Mr. Luigi Cabrini, Chair of GSTC opened the conference by speaking about the uncertainties the industry is facing "This year we witness a strong recovery of international and domestic tourism, after the dramatic drop of over 70% during 2020 and 2021, when millions of jobs were lost, thousands of enterprises went bankrupt, and destinations struggled to survive. Many of these destinations are now returning almost to normality, as people are eager to travel again, after lockdowns and travel restrictions. But we are still facing economic and geopolitical challenges, such as the war in Ukraine, a high inflation, and soaring costs of all components related to travel and tourism. In this uncertain context, international tourism, globally, is not expected to return to pre-pandemics levels before 2024 at the earliest."
He also added how the GSTC Criteria has helped the industry achieve higher levels of sustainability "Time has shown that GSTC filled a gap by making available a framework that can serve both the private and the public sector to achieve higher levels of sustainability. The GSTC membership today includes tourism authorities of over 25 countries, together with leaders of the private sectors, NGOs, universities, destinations and many others. We welcome this variety as a strength for GSTC, where the tourism sector is represented in its multiple facets and interests."
Speaking at the conference's opening, Turkish Minister of Culture and Tourism Mehmet Nuri Ersoy expressed his pleasure at hosting the most competent experts and opinion leaders of sustainable tourism in Türkiye. Ersoy said the GSTC 2023 Global Sustainable Tourism Conference would become a valuable information and idea exchange platform, creating significant gains for sustainable tourism worldwide. Minister Ersoy also noted that beyond acting as a pioneer by becoming the first country in the world to sign an agreement with GSTC for a national sustainability program at the governmental level, it had already become a global leader in sustainable tourism practices.
Ersoy added that Türkiye already has more than 1300 accommodation facilities with sustainability certificates or verifications in Türkiye's Sustainable Tourism Program. Nearly 200 accommodation facilities have fully met the GSTC Criteria.
Speakers from across the world shared insights and discussed the following topics: Port Destinations and Sustainability, Sustainable Coastal Destinations, Sustainable Rural Tourism, Hotel digitalization solutions, Sustainability in Resorts, Culture and Nature Experiences, Sustainable Attractions, Booking.com and its Travel Sustainable Program, Tour Operators' Preferred Contracting, Sustainable Tourism in the Balkan Region, and Inclusivity in Tourism.
During the Conference, a special panel discussion by the World Economic Forum addressed how sustainable tourism is a driver for resilient economies and societies. Also, several workshops were carried out for the development of the GSTC MICE Criteria and GSTC Attraction Criteria, and a Data Set workshop as well.
Recordings of the conference's sessions can be found on the GSTC Facebook page. Presentations of the different sessions can be found on our website.
Prior to the conference, a GSTC Sustainable Tourism course took place, with 29 industry professionals from 12 different countries. Using the GSTC Industry Criteria and GSTC Destination Criteria as the foundation, the training class covered various topics relevant to our industry and the sustainability challenges and opportunities we are facing today.
The #GSTC2023 Global Conference which started with a welcome reception at Perge Ancient City with live music and food ended with a farewell cocktail dinner and show at Nirvana Cosmopolitan Cosmo's Theatre. After the 2-day conference, participants joined a complimentary tour of Antalya the next day visiting Kaleiçi, Antalya's Old Town, and a guided tour at the Antalya Museum. The tour provided an opportunity to explore the area's rich cultural heritage and stunning architecture, its city' past and present.
At the closing ceremony, the next GSTC Conferences were announced – GSTC2024Sweden (23rd to 26th April 2024), and GSTC2024Singapore (13th to 16th November 2024).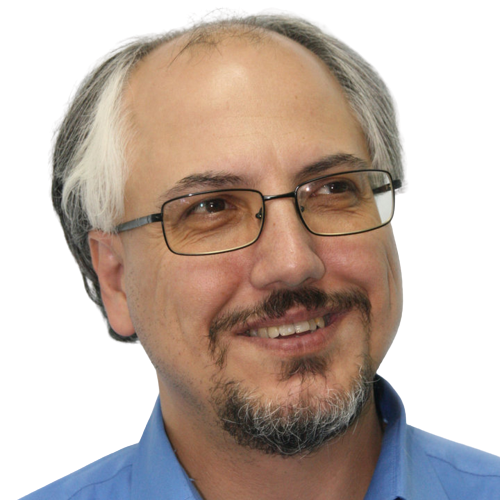 Theodore is the Co-Founder and Managing Editor of TravelDailyNews Media Network; his responsibilities include business development and planning for TravelDailyNews long-term opportunities.