Royal Caribbean<.> Cruises Ltd. announced third quarter earnings of $193.5 million or…
Royal Caribbean<.> Cruises Ltd. announced third quarter earnings of $193.5 million or $0.99 per share. This compares to $159.2 million or $0.82 per share for the third quarter of 2001. Included in the third quarter of 2002 is a charge of $20.0 million or $0.10 per share recorded in connection with a previously disclosed potential litigation settlement. Third quarter 2001 earnings were negatively impacted by $36.7 million or $0.19 per share due to lost revenues and costs associated with the September 11 terrorist attacks. Adjusted for these charges, third quarter earnings for 2002 were $213.5 million or $1.09 per share compared to $195.9 million or $1.01 per share for the third quarter 2001.



We are very pleased to be able to report such a strong improvement in earnings this quarter, said Bonnie S. Biumi, Acting Chief Financial Officer. Our success on this front has been a combination of careful monitoring of demand by our revenue management department and a strong focus on controlling costs.



Revenues for the quarter were a record high at $1.0 billion, up from $940.7 million in the third quarter of 2001. This increase in revenues was due primarily to a 15.9% increase in capacity for the quarter, partially offset by a decrease in the number of passengers choosing to book airline tickets as part of their vacation package with the company and a slight decline in net yields (net revenue per available passenger cruise day). The percentage of passengers booking air tickets with the company (air/sea mix) dropped from 20.6% in the third quarter of 2001 to 11.4% this quarter.



The drop in the percentage of passengers booking air has a minimal impact on the company's net income, as air tickets are, on average, sold to passengers close to cost. Net yields for the quarter were down 1.7% from the third quarter of 2001.



Operating expenses for the quarter were $601.6 million, up from $529.2 million in the third quarter of 2001, but down 1.9% on a per available passenger cruise day basis. The company believes that changes in running expenses (i.e., those expenses directly associated with shipboard operations) and SG&A to be a more relevant measure of its ability to control costs in a manner that positively impacts the bottom line. For the quarter, comparable running and SG&A expenses (i.e., excluding fuel, the Brilliance of the Seas lease payment and the special charges noted above) were down 4.7% on an available berth day basis. SG&A expenses for the quarter were $102.9 million for the quarter, as compared with $123.5 million for the third quarter of 2001. As previously disclosed, some of the expenses in this area were expected to be incurred in the third quarter, and instead will be incurred in the fourth quarter. The company still expects full-year 2002 SG&A expenses to be between $430 million and $440 million, or down in excess of 15% on a reported available berth day basis.



Customers continue to book their cruises later than in past years and the company has adjusted its expected booking curves correspondingly. For the fourth quarter, bookings continue to meet the company's expectations. The company expects to be able to absorb the impact of the shift in expenses between the third and fourth quarters and still meet the fourth quarter consensus. Management anticipates that yields for the fourth quarter will be up 7% to 9%, with yields for the full year down between 1% and 2%. Full year earnings for 2002 are expected to be in the range of $1.55 to $1.60 per share, including the settlement charge referred to above.



Given the events of September 11, a weaker economy and double digit increases in capacity, our ability to achieve net yields only slightly below last year is truly remarkable, said Chairman & Chief Executive Officer Richard D. Fain. We have frequently commented on the strength and resilience of the cruise market. The dramatic recovery of our company and our industry – virtually alone in the travel sector – is confirmation of just how accurate these comments are.



In July, the company added the second of its Radiance-class ships, Brilliance of the Seas, to the Royal Caribbean International fleet. The company has two additional Radiance-class ships, as well as two Voyager-class ships on order. During the quarter, the company slightly modified the delivery schedule for two of its four ships on order. Serenade of the Seas now will be delivered in the third rather than the fourth quarter of 2003 and Mariner of the Seas now will be delivered in the fourth quarter of 2003 instead of the first quarter of 2004. As a result, the company now expects total capital expenditures for 2003 to be $1.1 billion and for 2004 to be $0.5 billion. At September 30, 2002, the company's net debt to capital ratio was 54.6% and liquidity was approximately $1.6 billion.



Our new ships continue to receive high accolades, said Fain. The recent service modifications on Millennium have received rave reviews from our guests, and we were very pleased when Celebrity was named winner in the ship innovation category by Lloyd's List for building the world's first smokeless gas turbine-powered cruise ship. Superior hardware and service levels have been key in our ability to generate the strong demand that we've been seeing for our two brands.



Looking forward, the booking period for 2003 is underway. Preliminary indications have encouraged management to believe that a return to net yield levels above those achieved in 2001 is likely. The company will provide more detailed guidance as visibility into next year increases.



Separately, the company also said that it expects to incur approximately $30 million in costs related to the proposed combination with P&O Princess. If the transaction is completed as contemplated, these costs, together with additional success fees, will be capitalized as part of the overall transaction. In the event the combination does not occur, these costs will be expensed in the relevant quarter.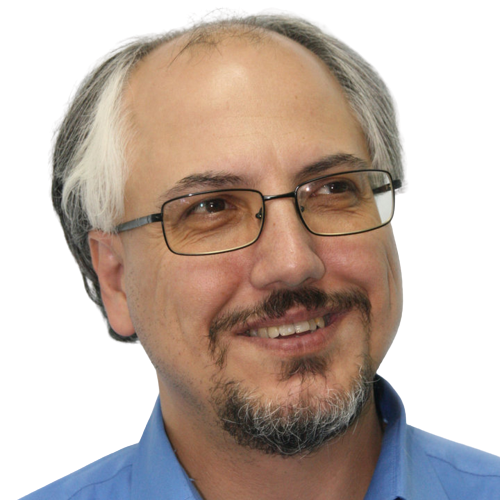 Theodore is the Co-Founder and Managing Editor of TravelDailyNews Media Network; his responsibilities include business development and planning for TravelDailyNews long-term opportunities.