Expedia Vacation Deprivation report reveals when it comes to finding balance and disconnecting, Americans have work to do.
BELLEVUE, WASH. – Expedia.com released its 2017 Vacation Deprivation report, an annual study that looks at the vacation habits of more than 15,000 working adults across 30 countries, revealing that Americans are struggling to use their vacation time. Millennials are the most vacation deprived age group (62 percent) and receive the least vacation time. They are also the most likely to shorten their trips due to impending workload (53 percent) compared to their older counterparts.
It's not just the millennials who are struggling to achieve work-life balance. Around half of workers in the U.S. report feeling somewhat or very vacation deprived, and in 2017 will fail to use approximately 462 million vacation days.
The primary reasons cited for not taking time off are budget (43 percent), the desire to save up vacation days for a longer holiday (30 percent), and not being able to get away from work (22 percent). Expedia hopes this report will serve as a friendly reminder to Americans to make the time to take their vacations.
Positive effects of vacation
Across the board, Americans agree vacations are important for general health and wellbeing (94 percent) and help them feel more connected to their friends and family (91 percent). Conversely, skipping vacations can have a negative impact on many aspects of professional and personal life. The report revealed:
The benefits of vacation are widespread, with Americans returning from vacation happier (96 percent), better rested (93 percent), less stressed (94 percent), in better health (93 percent) and closer to their partner or family (90 percent).
Professionally, taking time away results in a better attitude when returning to the office (60 percent), with the added benefits of being more focused (40 percent), more productive (46 percent) and more relaxed (68 percent).
Furthermore, almost two-thirds of workers globally (65 percent) feel that being vacation deprived results in decreased productivity. Possibly related: almost half of Americans (48 percent) confess they regularly spend time at work dreaming and planning future vacations.
More than disconnecting from work (61 percent) and exploring a new place (62 percent), Americans say it's spending quality time with family or friends that makes them happiest on vacation (69 percent).
"This study confirms what we already know – that taking time off is a critical piece of living a happy, balanced life," says Nisreene Atassi, global head of communications for Expedia.com. "If the thought of taking a week or more off work is causing you to put vacation plans on hold, consider taking a long weekend or adding personal time onto a business trip. Even a short refresh can be a gamechanger for your mental and emotional health and wellbeing."
American perceptions about time off are changing
While vacation deprivation levels worldwide are on the rise (53 percent up from 49 percent in 2016), Americans were among a handful of countries that saw reduced deprivation levels – down four percent from 2016. Another positive change is that the U.S. workforce is feeling less guilty for taking time off, down to only eight percent from 14 percent in 2016. However, the number of vacation days received, used and lost remained consistent year over year, with Americans on average receiving 15 days of vacation and only taking 12. So, while perceptions and anxiety about taking vacation might be changing for the better, this shift has yet to translate into people using up more of their allotted vacation time.
Staying connected on vacation contributes to rising stress levels – especially for millennials
As the world becomes more digitally connected, people are increasingly struggling to digitally disconnect while on vacation, with 24 percent of Americans checking in at least once a day in 2017, up from 20 percent in 2016. The report revealed:
This behavior leads to more stress for 39 percent of U.S. respondents, and is particularly damaging for younger workers who were the most likely to feel stressed as a result of checking work-related emails and messages (41 percent).
Almost half of people around the world (48%) say they have had to cancel or postpone a vacation due to work.
However, being connected isn't all bad. 68 percent of people around the world use mobile devices to research and book activities while in destination, and more than half check in on social media (55 percent) or share photos and videos will family and friends (58 percent).
Vacation deprivation by industry and locale
Geography and occupation influence vacation deprivation levels, with those in the marketing and media field ranked as the most deprived globally (66 percent). The report revealed:
City-dwellers are more deprived than their suburban and rural neighbors, with Seoul (85 percent), Mumbai (76 percent) and Paris (70 percent) ranking as the top three most deprived urban areas globally.
In the U.S., those living in the western part of the country were more vacation deprived (54 percent) than other regions.
The most deprived industries for American workers are Real Estate (73 percent), Food & Beverage (60 percent) and Health (56 percent).
Workers are split on mental health
Most Americans (77 percent) believe mental health days should be considered sick leave, versus vacation time. This is one of the highest consensuses in the world, and a sentiment strongly shared by workers in Norway (90 percent), Canada (77 percent), Australia (77 percent) and New Zealand (77 percent). On the other side of the spectrum, respondents in Asia primarily feel the opposite, with a full 80 percent of Taiwanese respondents viewing mental health days as vacation time. The emphasis on mental health in the U.S. and other parts of the world will hopefully encourage more people to view time off as a right, not a luxury, and enjoy the positive effects of vacation.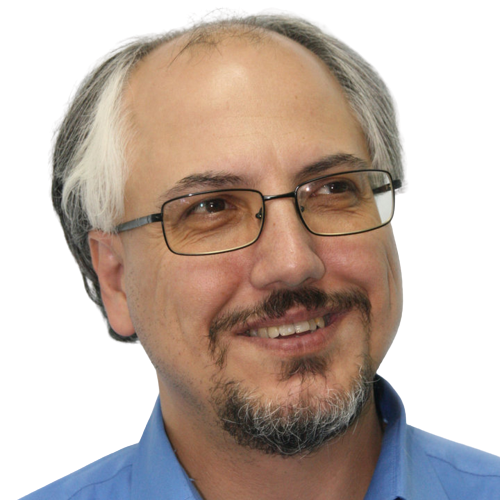 Theodore is the Co-Founder and Managing Editor of TravelDailyNews Media Network; his responsibilities include business development and planning for TravelDailyNews long-term opportunities.