Choosing a destination with a predictable and pleasant climate can be appealing for couples seeking to avoid weather-related uncertainties. These factors are likely to fuel demand in the global market during the forecast period.
Future Market Insights (FMI) reveals that the global destination wedding market is likely to propel at 13.1% CAGR over the forecast period 2023 to 2033. The market value is poised to skyrocket from US$ 30,259.5 million in 2023 to US$ 103,497.1 million by 2033. The destination wedding industry was valued at US$ 26,754.73 million in 2022.
The market is poised to soar rapidly during the forecast period this is due to a range of factors. It includes the increasing interconnectedness as well as surging demand for destination wedding. Couples are increasingly using social media platforms to share their wedding planning process and experiences.
Several trends have influenced the market, including the integration of technology, as with today's digital age, brides and grooms find it easy than ever to make plans remotely. This includes planning events through online invitation creation and RSVP tracking to real-time updates via email or text message. Technology plays a vital role in keeping everyone informed and engaged.
Incorporating cutting-edge tech features such as photo booths, drone footage capturing panoramas of the event has become increasingly common. Virtual wedding planners open new doors for creativity that help in the growth of destination weddings.
Couples often choose destination weddings to create unique and unforgettable experiences for themselves and their guests. Exotic locations, picturesque landscapes, and culturally rich destinations offer a sense of adventure and create lasting memories.
Destination weddings can sometimes be more cost-effective than traditional weddings, especially in expensive regions or cities. Couples might opt for destinations with favorable exchange rates, low venue costs, and package deals offered by resorts or wedding planners.
Couples prefer small, more intimate gatherings rather than large, traditional weddings. Destination weddings provide an opportunity to have a more exclusive guest list, leading to a more personal and connected experience.
Partnerships and collaboration in destination weddings have driven the demand for destination weddings. Collaborations of hotels and resorts with wedding planners, teaming up with renowned wedding service providers. Partnerships and collaborations help to expand the reach of wedding services and provide users with a wide range of options and expertise. These factors are driving the growth of the global destination wedding industry.
Key Drivers Driving Demand in the Destination Wedding Market Growth:
Destination wedding venues and planners offer customizable packages, allowing couples to tailor their wedding to their preferences and style.
Resorts and hotels offer wedding planning services or work with professional wedding planners to make plans viable for businesses and the consumers alike.
As the world becomes more interconnected, international and cross-cultural marriages are becoming more common, increasing the need for convenient and easy access locations for the involved families to gather together.
Social media platforms, particularly Instagram and Pinterest, have influenced wedding trends significantly.
2018 to 2022 Destination Wedding Market Sales Outlook Compared to Demand Forecast from 2023 to 2033
The global demand for destination weddings is poised to expand at 13.1% CAGR over the forecast period from 2023 to 2033. During the historical period 2018 and 2022, sales escalated at 12.9% CAGR. The market stood at a sum of US$ 26,754.73 million in 2022.
The business environment for this specific service is highly positive and competitive in nature. Coupled with continued growth and opportunities on the horizon, destination wedding has been steadily growing in popularity throughout the globe over recent years.
As per Group Travel Organization report, a destination wedding accounts for one out of every four weddings. By far, a host of the expensive destination weddings are in New York City. With hotel prices ranging from US$ 300 to US$ 400, it's no surprise that the typical wedding costs more than US$ 70,000. Florida, California, and Nevada are the other highly popular spots for destination weddings in the United States.
Gross booking varies on the basis of service type, booking channel, target market, guest capacity, season & organization of stay aligning with the evolving preferences of consumers increasing demand for destination weddings in the market.
As destination wedding industry as a whole has experienced a transformation after the pandemic as it prompted a shift towards luxurious weddings, with couples opting for smaller, more intimate ceremonies far from home and focusing on flawless celebrations across multiple days.
Destination weddings often double up as a honeymoon, allowing couples to begin their married life in the same location where they exchanged vows. Destination weddings often come with wedding packages that include planning and coordination services, reducing the stress and workload on the couple and their families.
Castle Wedding Segment to Remain Popular amongst Consumers Globally
The castle wedding segment is anticipated to propel at 13.6% CAGR during the projection period in the destination wedding market. Beach wedding is an emerging segment in the market and registered the high revenue share in the year 2022.
Several renowned players are entering the destination wedding industry as there is a need for change in the markets driving the market growth.
Consumers Prefer Wedding Planning Segment in Service Type
In the service type segment, wedding planning is preferred by consumer's segment. This is because it helps couples with everything from finding the perfect venue to coordinating transportation and accommodations. The segment had almost 34.0% of demand in the market in 2022.
The wedding planning segment accounts for full-service in weddings and manages all the events of a big day, from start to end, which makes it convenient for the couple.
Planners typically handle tasks ranging from creating floor plans and negotiating vendor contracts, to securing accommodations for guests. These are the some of the key factors propelling the growth of the destination wedding market.
Destination Weddings are Generally Celebrated With Close Relatives & Friends
In the guest capacity, the below 100 segment is more preferred as guest capacity in the global market. Customers want intimate ceremonies and to celebrate with close relatives & friends, and that rarely exceeds 100 guests. Highly affluent couples desire upscale, grandiose nuptial events, often hosting upwards of 50+ guests. They prioritize opulence, exclusivity, privacy, and impeccable service.
These trends help the below 100 segment of guest capacity have more demand in the market. This segment had a market share of 65.3% in the year 2022.
Competitive Landscape
Key companies are investing in collaboration and partnership activities to establish partnerships to attract more consumers and provide users with a wider range of options and expertise. They are also expanding their destination offerings to cater to a broad range of preference and budgets. They are also exploring new and exotic locations that were previously less popular for wedding. By tapping into niche market and providing more choices to couples.
For Instance,
In March 2023, The Little Nell deployed the INTELITY platform, and also GEMS, INTELITY's suite of staff-facing capabilities, via smart-room tablets, providing the property's tourists with a more digital, premium experience.
In May 2023, Sandals Resorts International (SRI) celebrated the opening of its new destination, an all-new 260-room Sandals Dunn's River, with an event befitting of its legendary status in Jamaican tourist history.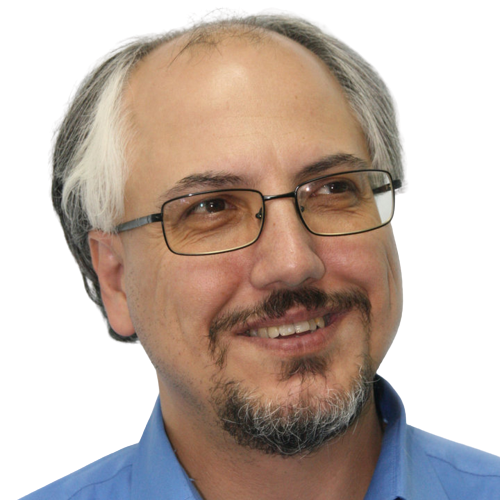 Theodore is the Co-Founder and Managing Editor of TravelDailyNews Media Network; his responsibilities include business development and planning for TravelDailyNews long-term opportunities.