Prior to the 90's, event tourism was not widely recognized, its only when The New Zealand Tourist and Publicity Department reported that event tourism is a significant and fast-growing segment of international tourism, this sector gained the needed attention. Event tourism is recognized as an all-inclusive i.e., well-planned events is an integrated approach to marketing and development.
The event tourism market accumulated a market value worth US$ 1.5 trillion in 2022, and it is estimated to reach a market value of US$ 2.33 trillion by 2033, growing at a steady CAGR of 4.1% from 2023 to 2033. The demand for event tourism is exponentially surging and the key market-driving factor is the globalization of events along with consumer awareness. A significant motivator of any tourism is events and they fit in a prominent manner in the marketing and development plans of most destinations.
Within tourism, for destinations' competitiveness planned and well documented events are of great significance. The demand for event tourism has increased in the last few decades and is not established in both research community as well as tourism industry, therefore the consequent market growth of event tourism is said to surge in the future.
Event Tourism Market Historical Analysis (2018 to 2022) Vs. Forecast Outlook (2023 to 2033)
The global demand for event tourism market was estimated to reach a global market valuation of US$ 1.28 trillion in 2018, according to a report from Future Market Insights (FMI). From 2018 to 2022, sales witnessed significant growth in the event tourism market, registering a CAGR of 2.2%.
The events industry is a vigorously growing industry that involves organizing live events for suppliers, professionals, and the general public. Event tourism demand is growing terrifically owing to the various types of events such as award evenings, corporate gatherings, exhibitions, business meetings and dinners, concerts, trade shows, and others. Event tourism takes place so that the number of domestic as well as foreign tourists increase. The stakeholders involved in event tourism differ from event to event, several media such as print, electronic, and specifically social media play a significant role in the promotion of event tourism.
The global event tourism market is said to gain momentum as several event planning companies are now rendering services like ticket booking, location scouting and procurement, hosting, event evaluation, end-to-end service offering, catering, etc., for an event. Companies are regularly conducting multiple events aimed towards music, general meetings, general awareness, sports, music concerts, and many others for generating mounting revenue for their country.
Event Tourism is focused at Fulfilling Certain Crucial Objectives
The global event tourism market is anticipated to gain maximum market share as it fulfills its various objectives such as creating a favorable image, spread tourism demand evenly, expand traditional tourism season, and attract domestic and foreign visitors.
Events are not just the most crucial parts of tourism, but also an intimate part of human society. There are several global phenomena which is getting more and more importance through the event industry. There are several types of events in the world, and each year more types of events are being organized across the globe. This factor is anticipated to boost the market growth of event tourism.
The demand for event tourism market is said to garner majority market share as events are planned with specific goals to attain. For instance, it serves as a catalyst for urban renewal, attracts more tourists especially in off-seasons, increases infrastructure and tourism capacity of the destination, fosters positive destination image, animates attractions, and contributes to general place marketing.
Digital Media to Spur Demand through Various Awareness Initiatives
Event tourism market will grow further in the future owing to the increasing awareness pertaining to the occurrence of events, their schedules, entry passes, prices, etc., which is promoted through digital media. Some of the stakeholders of event tourism are employees, spectators, attendees, sponsors, participants, volunteers, and suppliers.
Tourism organizations, the governments, tour operators, host communities, and travel agencies play a crucial role in event tourism. Cultural events are an important part of event tourism and can suitably complement the product range of small businesses in rural tourism and agritourism. Cultural events currently account for 1/5 of the total tourism market in the world; organizing these events brings various social, economic, and environmental benefits for countries and their citizens.
The growth of event tourism market will further support culinary and alcohol tourism as tourists and visitors taste cuisines at the destination during the event. Huge amount of revenue is generated by selling of souvenirs during events. This results in the growth of the tourism industry as tourists end up exploring other attractions while visiting a destination.
Terrorists Attacks and lack of Coordination may impede the Market Growth
The increasing number of terrorist attacks across the globe are a constant threat to event tourism market. The security of tourists and visitors are at a big risk due to the loss of loves in shootings and attacks across the world. Event professionals are constantly trying to adopt various methods to manage the risk of terrorist attacks.
In every nation's event tourism strategy, lack of coordination between the government, restaurants, hotel organizations, and tour operators are the crucial gaps. Majority population is still unaware of several events that take place in different parts of the world due to lack of advertising campaigns by the event organizers. The major market restraining factor of event tourism is lack of infrastructure in some countries.
Region-wise Analysis
Presence of Prominent Players in the Region to encourage demand
North America had the biggest regional market share and is anticipated to maintain its market position during the forecast period. In 2022, the North American market for event tourism occupied a global market share exceeding 50%. This is owing to the attendance of crucial players such as Google and Microsoft are said to promote the market growth by integrating technological advancements in the product portfolio.
Increased expenditure towards enterprise in research and development would escalate the growth of event tourism market in North America.
A Bulk of Countries are Focused at Enhancing the Event Tourism Initiatives
In 2022, Asia Pacific attributed for the fastest growing region and is predicted to portray lucrative growth during the forecast period from 2023 to 2033 due to the consumers' altering preferences focused on celebration and rising tourism in developing economies such as China and India. In 2022, the Asia market for event tourism garnered a 33.7% market share globally. The significant countries contributing towards the growth of this market in Asia are India, China, and Japan. Increasing tourism in countries such as Myanmar, Vietnam, and the Philippines are witnessing events and meetings because of the presence of multinational companies there.
The demand for corporate events is rising due to the existence of multinational companies in the East Asia, and South Asia and Pacific region. China and India are known for their rich tourism culture which has given rise to a greater number of events, and this has contributed to the GDP of these countries. The emerging middle class in developing economies and the increase in the number of outbound travelers from countries such as China will foster the growth of event tourism across the globe.
The increase in available funding options such as angel investors, advance ticket sales, bank loans, crowd funding enterprises, sponsorship programs and the sale of exhibition space has expanded the growth of event tourism. The globalization of events coupled with consumer awareness is driving the event tourism industry. Event tourism is one of the major contributors to the growth of global GDP.
Market Competition
In 2023 Live Nation and the Busan Metropolitan City in South Korea announced their collaboration to build a top-notch arena as well as multi-cultural entertainment complex in Busan, South Korea's second-most populated city after Seoul. This brand-new, cutting-edge entertainment hub will have a 20,000-seat arena, a convention center, lodgings, and a facility for nurturing K-pop and K-culture talent. The facility will be managed by Live Nation, which will also provide their superior experience of venue planning, design, as well as continuing operations. The local Live Nation Korea staff will also provide its knowledge in event promotion and content to the venue's booking of performers.
In 2022, the ATPI Group, a market leader in travel and event management, has now revealed a new investment plan that is heavily centered on technology. The corporation is introducing its Endeavour program as part of this plan in order to provide financial support and market insight to technological start-ups that are driving and changing the industry. The program will expand on ATPI's current exclusive technological capabilities and be organized as a number of separate investment and development initiatives.
These insights are based on a report on event tourism market by Future Market Insights.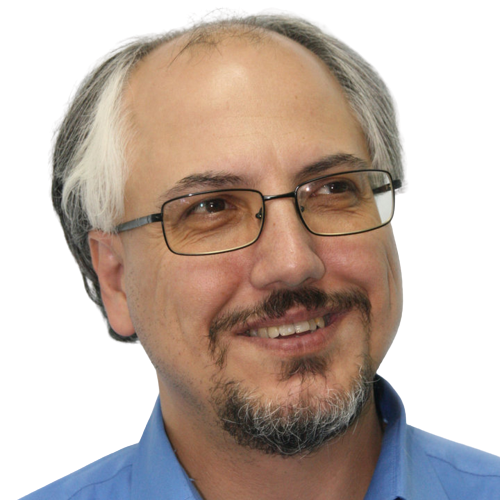 Theodore is the Co-Founder and Managing Editor of TravelDailyNews Media Network; his responsibilities include business development and planning for TravelDailyNews long-term opportunities.