Over the last few years the vacation rentals market is gaining high attention from travelers across the various regions globally and is anticipated to rise at a steady growth for the estimated period.
The participation of travelers in tourism industry is rising tremendously and is majorly contributing to global vacation rentals market. With rising trends of type of tourism in market the participation of demand for vacation rentals accommodation is expanding in developing and developed countries.
Meanwhile the rising trend of short-term rental properties is the key factor driving the growth of vacation rentals market. Travelers travel various places to move out of their hectic life and for the change of environment. Thus, there is a high demand for short-term rental properties in market. The vacation rentals allow them to meet their expectations with comfort and convenience with in their budget.
Rising Trends of Fitness and Wellness Trips to Fuel the Vacation Rentals Market
The hectic schedule, stressful environment and city life is generating more demand for health and fitness trips. The evolving trends of wellness and fitness trips are rapidly contributing in tourism market in post-covid situations.
Travelers opt for fitness trips in order to rejuvenate their mind, body and spirit. The fitness trips include adventurous activities such as trekking, hiking, skiing, or yoga camps, exploring new places, etc. with an aim to relax mind and body. Hence, people like to spend more on the activities rather spending on accommodation.
Therefore, travelers generate huge demand for economical stays that includes vacation rentals. Thus, it can be concluded that rise in fitness and wellness trips will fuel the vacation rentals market.
The Benefits of Vacation Rentals to Grow the Vacation Rentals Market
The vacation rentals have various benefits as compared to various other accommodation types in hospitality and tourism industry. As the rooms are spacious it is ideal for a group trip or an entire family to accommodate in one room. It is also very economical or budget friendly if there is a group trip.
It is highly beneficial for family as vacation rentals provides an opportunity to cook their own meal or many vacation rentals offers local home cooked meal. The travellers also get an opportunity to experience the tradition, culture and essence of that location. Vacation rentals are usually less crowded, therefore the groups and family get privacy allow them to spend quality time.
Lastly the additional benefits of other services such as pick and drop service, additional amenities and advancement helps to boost the demand for vacation rentals market.
How Vacation Rentals Market is Progressing in United States?
United States is one of the leading market of vacation rentals and is majorly contributing to the growth of North America vacation rentals market share. The vacation rentals market has evolved periodically through various stages in United States and today it is one of the leading market in hospitality industry in United States.
Apart from this, the United States is one of the developed market for resorts and condominiums. The robust development in resorts and condominiums such as spa, boats, private beaches, yoga centres and intervention of luxurious amenities are attracting travellers to opt for vacation rentals market. Thus the advancement in vacation rentals is expected to drive the sales of vacation rentals market in United States.
The sharing economy has played a significant role in the growth of the United States vacation rentals market. Wander.com established Atlas, the industry's first holiday home rental REIT, in October 2022. The aim was to grow its portfolio of smart holiday rentals across the United States.
Is Germany Vacation Rentals Market Embracing Sustainability as the New Trend?
Germany, known for its rich cultural heritage and diverse landscapes, attracts many tourists each year. The market has become a popular choice for travelers seeking unique and immersive experiences. Germany's picturesque countryside has become a popular destination for vacation rentals. Urban areas, especially key cities like Berlin, Munich, and Hamburg, have seen a surge in vacation rentals. Germany boasts a wealth of historical buildings, and many of them have been converted into vacation rentals.
In recent years, sustainability has emerged as a significant trend across various industries in Germany. Consequently, this country has a growing demand for sustainable and eco-friendly vacation rentals. Travelers are increasingly conscious of their environmental impact and seek accommodations that align with their values. In response to this growing demand, Munich-based vacation rental portal Holidu took a proactive step in June 2023 by introducing a new search filter called 'eco properties'. With the introduction of this filter, Holidu aims to support the demand for sustainable vacations in Germany.
How Are Online Platforms Revolutionizing the Vacation Rentals Industry in Japan?
Japan has emerged as a popular tourist destination in recent years, attracting millions of international and domestic visitors. Alongside traditional accommodation options like hotels and ryokans, vacation rentals have gained popularity among travelers seeking unique experiences and a more personalized stay. Unique vacation rental offerings such as traditional Japanese machiya houses, temple lodgings, and farm stays are gaining traction among travelers seeking an immersive cultural experience.
Online platforms have played a transformative role in revolutionizing the Japan vacation rentals market. Online platforms and vacation rental marketplaces have simplified the booking process, connecting property owners and travelers, thereby fueling market growth. In June 2023, Rakuten, a well-known Japanese e-commerce giant, revealed its plans to expand Rakuten STAY. Rakuten STAY is a vacation rentals concept. The expansion includes owning, managing, and operating accommodations. The expansion is not limited to Japan but encompasses global locations. Rakuten STAY intends to utilize services within the Rakuten ecosystem. The goal is to enhance the vacation rental experience.
Are Vacation Rentals in the United Kingdom Redefining the Traditional Hospitality Sector?
The demand for vacation rentals in the United Kingdom has been on the rise. Travelers are seeking unique and authentic experiences, and vacation rentals provide an opportunity to live like a local and explore different regions of the country. The United Kingdom is known for its rich history and heritage, and this is reflected in the vacation rentals market. Many properties available for rent are historic buildings, such as castles, manor houses, and cottages with traditional architecture. These properties offer a unique glimpse into the country's cultural heritage.
The relationship between vacation rentals and tourism has created opportunities for regional development. It has expanded the tourism industry beyond popular destinations. Vacation rentals often involve direct interactions with local property owners or managers. In October 2020, Expedia Group launched Vrbo in the United Kingdom. This move involved replacing the HomeAway branding. The decision was part of Expedia's broader strategy to consolidate its alternative accommodation division worldwide. The aim was to simplify the branding by bringing all offerings under one global name.
Is China Vacation Rentals Market Revolutionizing the Hospitality Industry?
China has witnessed a significant surge in domestic tourism, with more people opting for vacations within the country. This trend has fueled the demand for vacation rentals as an alternative to hotels. The ongoing urbanization in China has led to increased domestic travel as more people from rural areas migrate to cities. The rise of online travel agencies and vacation rental platforms has played a crucial role in facilitating market growth. Following Airbnb's decision to withdraw from China, several local players, namely Tujia, Meituan, Muniao, Fliggy, and Xiaozhu, have swiftly emerged as key online travel and short-term rental platforms.
The companies, as mentioned above, are actively engaging with local Airbnb hosts, aiming to entice them to migrate their listings onto their respective platforms. Tujia, for instance, has established a dedicated business services team to collaborate closely with hosts and plans to introduce "one-click launch" migration services in the near future. Similarly, Meituan has also assembled a team to provide hosts with various services, including prompt audits of housing occupancy and ensuring quick responses within a five-minute timeframe. Hence, the market in China presents significant opportunities for both property owners and travelers seeking alternative accommodation options.
Can Vacation Rentals in India Cater to the Growing Demand for Destination Weddings?
India is one of the emerging market for vacation rentals and is expected to grow rapidly. India can be an opportunity for vacation rentals market in tourism industry. The government of India is focusing on developing tourism industry to generate revenue, employment and boost the development of remote areas.
The rising investment of government of India in infrastructure and rural development and the growing dependencies of various economies are expected to attract the huge number of travelers across the globe. The effect will result in the exponential growth of vacation rentals market.
Apart from this, the domestic travelers in India are habitual mainly to homestays or apartment on rents as they are budget friendly and located in the center of city or town. Thus, the vacation rental stays allow comfort without disturbing their natural habitat.
India is known for its elaborate weddings and cultural events. Vacation rentals, particularly spacious villas, and farmhouses, are sought after by families and groups for hosting weddings, celebrations, and corporate retreats. This segment offers significant growth potential for the India vacation rentals market.
Online platforms and aggregators specializing in vacation rentals have gained popularity in India. Companies like Airbnb, MakeMyTrip, and OYO Home have expanded their presence in the country. They offer a wide range of accommodation options to cater to different budgets and preferences. In February 2022, SaffronStays, a network of private vacation homes across India, achieved a significant milestone by reaching a count of 200 homes. On the other hand, Zuper Stays is preparing to enter India's luxury vacation rental market.
What Makes Vacation Rental Homes the Preferred Option for Travelers?
Travelers prefer home and apartments accommodation due to the comfort, privacy, convenience and safety. Home and apartments are spacious, packed with various amenities and are available in rural and remote destinations at affordable rates. Hence, such features attract travelers to adopt vacation rentals in tourism industry.
The home segment dominates the vacation rentals market since it offers a diverse range of options, from apartments to villas, catering to various group sizes and preferences. Vacation rental homes provide a more home-like experience with amenities such as kitchens, living areas, and private outdoor spaces, enhancing comfort and personalization. Homes can be cost-effective, especially for longer stays or group travel, as the cost can be shared among the occupants, and cooking facilities allow for savings on dining out.
Staying in a vacation rental home often allows for a more immersive experience, as they are typically located in residential neighborhoods, offering a glimpse into local culture. Lastly, the rise of online platforms has made it easier to find and book vacation rentals, increasing their accessibility and popularity. While hotels still play a significant role, the dominance of the home segment can be attributed to their flexibility, affordability, and desire for a more authentic and personalized travel experience.
Are Offline Booking Methods Losing Ground to Online Platforms in the Vacation Rentals Market?
The online segment dominates the market since these platforms have a global presence and wide reach, connecting property owners with a large pool of potential guests worldwide. Online booking channels provide a convenient and user-friendly experience. This enables property owners to effortlessly list their rentals and efficiently handle bookings. With the help of these platforms, travelers can easily browse, compare, and book accommodations in one place.
The extensive property inventory on online platforms caters to diverse preferences and budgets, attracting a wide customer base. Competitive pricing, deals, and comprehensive marketing efforts further enhance their appeal. The availability of mobile apps adds to their accessibility and convenience. While alternative booking methods exist, the online segment's convenience, reach, and reliability have solidified its dominance in the market.
With rising evolution in technological development many vacation rentals providers have adapted the online mode of communication to reach out to the customers. Also, it is easy for modern tech savvy travelers to navigate through the websites on online portals, compare the prices and reviews, get the information related to vacation rentals and opt for vacation rentals stay with additional offers.
Hence, as it a convenient mode of interaction in between vacation rentals providers and travelers there is a huge demand for online booking channels.
Which Age Group is More Likely to Increase?
The number of visitors between the ages of 15 and 25 and 26 and 35 holds a major share in age group segment anticipated to increase because the above traveler segment mostly engaged with traveling activities for leisure, work and studies.
The middle age and young age travelers are travel enthusiastic and travels frequently to explore and discover new places, for leisure and for work. Also, with increasing trends in tourism and rise in resorts & amusement parks there is a rise in participation from young and middle age travelers. Hence, the young age and middle age group travelers will boost the sales of vacation rentals market.
Competitive Landscape
Leading players operating globally in the market are striving to gain high volume of customers by adopting strategies such as expansion of new verticals to expand their business, investments, partnership and mergers and acquisition.
For instance:
Evolve presented its seasonal analysis of significant trends in the vacation rental industry during the winter of 2022-23 in April 2023. Given the ever-evolving market conditions, the valuable insights and metrics provided by Evolve offer helpful advice to owners of short-term rentals who wish to optimize their property's performance.
In March 2023, Zumper, a privately owned rental marketplace, publicized the launch of Vacations by Zumper. It is a dedicated vacation rental listing site as part of its intensified focus on the short-term rental market. This move demonstrates Zumper's commitment to expanding its presence in the realm of short-term rentals.
Arrived Homes announced in September 2022 that it is going to incorporate short-term vacation rental properties into its investing platform. Arrived Homes enable investors to purchase shares of single-family homes, and this addition to their platform demonstrates their expansion into the realm of short-term vacation rentals.
In August 2022, Evolve, the rapidly expanding hospitality company specializing in vacation rentals in North America, and Hopper, the rapidly growing travel app worldwide, unveiled their partnership. This collaboration enables the inclusion of over 24,000 Evolve vacation homes in more than 750 markets on the Hopper app.
In the year 2019, the Marriott International announced Homes & Villas rentals offering 2000 premium and luxury homes in over 100 destinations across United States, Latin America, Caribbean and Europe. The rentals are featured with spacious luxurious homes with bedrooms, large kitchens, and in unite laundry with various other amenities.
These insights are based on a report on Vacation Rentals Market by Future Market Insights.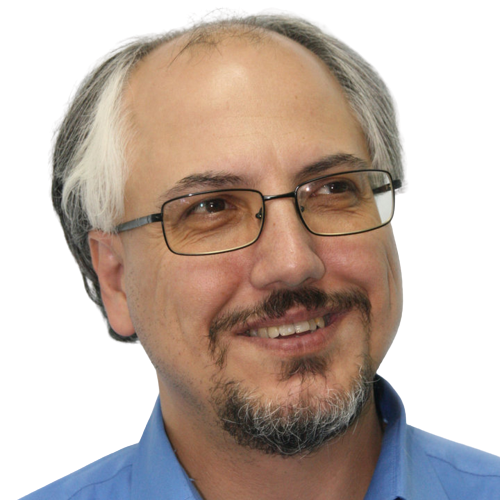 Theodore is the Co-Founder and Managing Editor of TravelDailyNews Media Network; his responsibilities include business development and planning for TravelDailyNews long-term opportunities.