Sustainable revenue growth in line with increase in global airline passenger numbers across all markets
DUBLIN, IRELAND – Datalex plc a market leader in digital retail technology focused on the airline market, announces its results for the six months ended 30 June 2023 ("H1 2023").
Significant developments
In H1 2023, the Group's total revenues increased by 24% during the period (in comparison to H1 2022). This year- on-ear improvement is primarily attributable to increases in services revenue as activation of new customers continue and existing customers invest in technology post covid.
Significant new customer win, with the signing of LATAM, the largest carrier in Latin America. With upcoming customer go-ives, revenue and profit growth throughout the contract's duration will flow after the initial investment in deploying our product suite. This trend was further demonstrated in the period when the Group successfully renewed four key airline customers, Air China, Air Transat, Edelweiss and JetBlue, all of which secure transaction revenue for the next 3-5 years.
Our 26% increase in cost of sales over the period is closely tied to an uptick in customer activations. Each activation requires an initial investment to ensure delivery, with returns realised over the contract's duration after the go-live phase.
Financial highlights
Total revenue for the six-month period ending 30 June 2023 was $12.9 million, a 24% increase versus the same period in 2022 (H1 2022: $10.4 million).
Services revenue of $6.1 million increased by 61% in comparison to H1 2022 (H1 2022: $3.8 million).
Platform revenue of $6.3 million increased by 7% in comparison to H1 2022 (H1 2022: $5.9 million).
Total operating costs before exceptional items in the first half of 2023 increased by 30% to $18 million (H1 2022: $13.8 million).
Adjusted EBITDA loss of $3.1 million in H1 2023, an increase of $1 million versus the same period in 2022 (H1 2022: EBITDA loss $2.1 million).
Customer Developments
A new airline was added to its customer base in May 2023, with the signing of Latan America's largest airline, LATAM Airlines. A significant development for Datalex, as one of the world's leading airlines has chosen the Group's technology to enhance their indirect NDC channels. In addition to this, the successful renewal of four key airline partners during the period, including Air China, Air Transat, JetBlue, and Edelweiss took place in the period.
As previously disclosed on the back of SAS filing for US Chapter 11 in July 2022, in February SAS confirmed they are not proceeding with Datalex's NDC Product due to increased Chapter 11 cost commitments. On 1 September 2023 a US Bankruptcy Court approved a settlement between Datalex and SAS which resulted in a payment from SAS to Datalex and allowed a general unsecured claim by Datalex, which will be dealt with through the Chapter 11 process and as such is uncertain as to timing and quantum. On 13th September 2023 it was announced that following an internal review of their next generation program priorities, Virgin Australia would be ending its partnership with Datalex and other impacted vendors. While this is a disappointment to both Datalex and the Virgin Australia teams who have worked on this project for over 18 months, the parties have reached a mutual agreement on the terms of the cancellation.
Commenting on the results Sean Corkery the CEO said: "I am satisfied that we are now seeing the benefits of airline recovery matched with our new transaction-based SaaS contracts allowing for closer industry correlation. In addition, we are executing well and investing in activation of new customers which will fuel additional transactions in 2024".
Financing Update
On 14 September 2023, the Group agreed an additional credit facility with Tireragh Limited ("Facility C") that provides access to an additional €5m funding for the Group. All amounts drawn under the Group's facilities with Tireragh Limited are required to be repaid by 31 December 2024. At the date of this report, the Group had drawn €13m of these credit facilities. All amounts drawn under the Group's facilities with Tireragh Limited are required to be repaid by 31 December 2024. The Board, together with its financial advisers, continue to explore further fundraising options.
Trading update & outlook
Throughout the initial half of 2023, robust growth in passenger traffic was accomplished across all regions, marking substantial strides toward the restoration of pre-pandemic travel volumes. This, complemented by continued progress in key customer activations, means we remain confident in achieving revenue growth of approximately 15% for the year as communicated during our Capital Markets Day in London on 10th May 2023.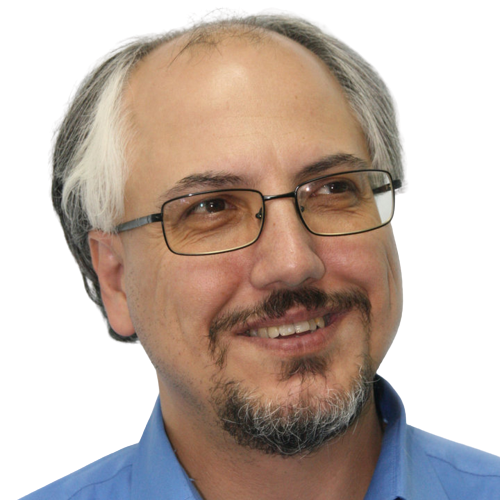 Theodore is the Co-Founder and Managing Editor of TravelDailyNews Media Network; his responsibilities include business development and planning for TravelDailyNews long-term opportunities.