In an exclusive visit to UAC's Europe new Romanian plant during the Aviation-Event Media Forum 2023 BAY, Liviu Lese, Director of Operations at UAC Europe SRL, offers a compelling narrative on how the plant, equipped with state-of-the-art machinery and diverse alloy extrusion capabilities, is setting new industry standards.
TDN REPORT – MARAMURES, ROMANIA – TravelDailyNews International was recently invited to the Aviation-Event Media Forum 2023 BAY, held in Baia Mare in Maramures County, Romania. The event offered an exclusive opportunity to visit the recently operational aerospace plant owned, operated and controlled by UAC Europe SRL (Universal Alloy Corporation), a subsidiary of Montana Aerospace and a major supplier of Boeing. Liviu Lese, Director of Operations at UAC Europe SRL, provided invaluable insights into this state-of-the-art facility.
A Comprehensive One-Stop-Shop
According to Liviu Lese, UAC Europe SRL functions as a "one-stop-shop" in the aerospace industry. The plant's operations are comprehensive, covering casting, extrusion, machining, surface treatment, and even the final assembly and delivery to customers. Operational since 2021, the facility sprawls over an impressive 80,000 square meters.
A Gamut of Alloys and Products
One of the key strengths of the facility, as Lesa highlighted, is its extensive range of offerings. The plant handles extrusions made from a variety of alloy types, including aluminum, titanium, and other exotic alloys like stainless steel. The diversity in materials enables the facility to meet the specialized demands of the aerospace sector. Since its inception, the plant has been on a constant trajectory of growth, expanding its production capacities and catalog of products.
Investment and Infrastructure
The Baia Mare plant represents a significant investment in the Romanian aerospace industry, with EUR 150 million pumped into its establishment. Moreover, the facility is equipped with over 6 SIE aluminum presses, one heavy press, one titanium extrusion press, and one piercer press for seamless tubes. Add to that 118 CNC machines, two fully automated anodizing lines, and multiple paint booths, and you have a formidable setup designed for high-precision manufacturing.
Cutting-Edge Technology
Lesa emphasized that the facility started with its first Computer Numerical Controls (CNCs) in 2021 and has since undergone one of the largest "transfers of works," producing more than 3,000 part numbers at this location alone. The machining park includes top-quality machines selected from renowned brands like DMG Mori, Handtmann, Chiron, and Makino.
Final Thoughts
The Baia Mare facility's operational capabilities and investment signify a new phase in Romania's aerospace sector. It positions the country as a burgeoning hub for aerospace manufacturing, and by extension, offers significant prospects for the entire European market. UAC Europe SRL, under the competent leadership of Liviu Lese, is undoubtedly setting new industry benchmarks, contributing to the evolution of aerospace manufacturing standards globally.
For those invested in the aerospace domain, this facility is not just a manufacturing plant; it is a glimpse into the future of aerospace technology and production capabilities.
By providing an in-depth look into this world-class facility, Liviu Lese and UAC Europe SRL have further solidified the essential role that such establishments play in driving innovation and operational excellence in the aerospace industry.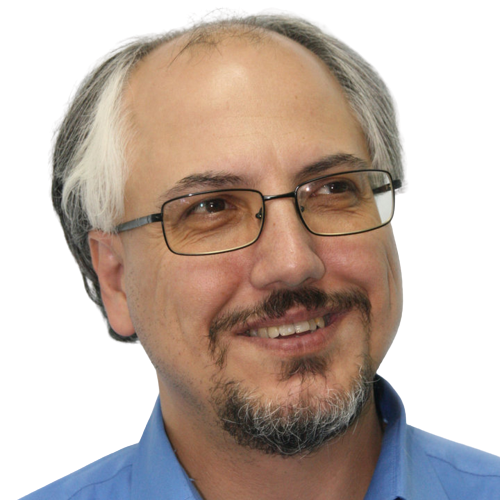 Theodore is the Co-Founder and Managing Editor of TravelDailyNews Media Network; his responsibilities include business development and planning for TravelDailyNews long-term opportunities.