New digitally-enhanced hotel captures essence of New York City with high-low design elements, local art and groundbreaking technology.
NEW YORK – Renaissance Hotels' new U.S. flagship property, the Renaissance New York Midtown Hotel, which opened in Manhattan on March 21, 2016, personifies the brand's 'Fearlessly Chic' global design philosophy and 'Business Unusual' outlook by catering to the Next Generation business traveler who seeks adventure and a connection with the local neighborhood on every business trip. Award-winning design studio Jeffrey Beers International (JBI) captures the authenticity and glamour of the city through innovative technology never before showcased in a New York hotel.
To bring the design to life, Beers collaborated with Roger Parent of interdisciplinary technology firm Realisations Inc. Montreal. New York City's first "living" hotel is comprised of sensational, ever-changing digital experiences inspired by the fashion and artistic industries in the neighborhood which are an integral and informative element of the design. Specifically designed to interact with visitors from the moment they enter the hotel, the property features ambient intelligent corridors that respond to human movement, digitally enhanced elevator banks, and a never-before-seen Discovery Portal Powered by Time Out that showcases hyper-local neighborhood guides on a user-friendly digital alcove to be accessed with the point of a finger or tap of a toe. A four-story LED digital clock at the top of the building will also bring the hotel to life and will add a beacon of light to the city's skyline for all to enjoy.
Using New York City as his muse, Beers' vision was to capture the energy of the neighborhood by juxtaposing high-low design components, such as smooth millwork and polished marble against the rough texture of exposed concrete walls, to create elegant yet edgy public spaces and guest rooms. The purposeful disparity of materials was new to Beers, known for his work at properties around the world including Miami's Fontainebleau, Daniel Boulud's db Bistro Moderne in New York and Singapore, and the One&Only Ocean Club in the Bahamas, making the Renaissance New York Midtown unlike any project he has worked on.
"Having grown up in New York, I thrive on the fast-paced rhythm of the lifestyle here. I wanted the design of this hotel to capture the vibrancy and creative energy of the city; to immerse visitors in the real New York," said Beers. "There are a number of elements throughout the design that are meant to provide an unexpected moment of enjoyment and playfulness – inspired by Renaissance's 'look and look again' philosophy.  The artwork, for example, might appear to be a two-dimensional painting from afar, but as visitors get closer they will see that it is actually composed of pins or pencils."
To fully integrate the local Garment District into the hotel design, Beers concepted an art program based on literal references to this surrounding industry. With the help of art marketplace Indie Walls, Beers commissioned original works from contemporary artists like Andre Woolery, whose piece uses varying sizes of custom-colored red buttons pinned to a painted canvas to create a tactile, fluidly abstract pattern. Brooklyn-based artist Abby Goodman created a piece with more than 50 real, painted stiletto heels. Sculptural metal pieces by local NYC artist Carlos Mare (a.k.a. 'Mare 139'), whose unique style of three-dimensional graffiti has been exhibited in galleries around the world, are showcased in the public spaces. Vibrant photographic collages by urban photographer Nicolas Ruel are projected onto exposed concrete panels which flank the front desk, depicting various New York City scenes.
Surprising design elements are found throughout the hotel, from flirtatious graphics at the back of each guestroom closet, to inspiring quotes in the bathrooms.  Life-size images are etched on the back walls of the elevator cabs and each time the elevator doors open on the ground floor, guests will be treated to specially-curated digital imagery showcasing local artists and neighborhood experiences. Timed to mirror the opening and closing of the elevators, the projected digital displays will always be evolving and the hotel will be visually different on each and every visit.
"Today's, and even more importantly, tomorrow's business traveler has a desire for discovery and wanderlust," said Toni Stoeckl, Vice President of Marriott International's Lifestyle Brands. "Jeffrey Beers International fully embraced this idea by seamlessly bringing elements of the Garment District, New York City's iconic fashion epicenter, into the hotel's interior design, peppering the experience for our guests with fun, unexpected moments of discovery throughout their stay. Renaissance New York Midtown's intelligent design-driven technology will inspire guests to explore the neighborhood and discover the unexpected at every turn."
Located on 35th Street between Seventh and Eighth Avenues, the hotel boasts 348 guest rooms, including seven Executive Suites and one Empire Suite. Each guest room offers a sophisticated neutral palette with pops of purple or grey throughout the bedding and upholstery. With floor-to-ceiling windows, the spacious rooms use pale finishes, maximize natural light, and adhere to an uncluttered aesthetic. A gradient frosted-glass shower wall separates the all-white Italian marble en-suite bathroom from the sleeping area.  
On the sixth floor guests will find a sleek Lobby Bar, Library Lounge, a clandestine DJ booth and Club Lounge for Elite Marriott Rewards members and preferred guests.  The hotel offers 4,500 square-feet of meeting space which can be separated into smaller conference rooms with glass air walls. Floor-to-ceiling windows will offer magnificent views of the city, while stylized inspirational quotes from fashion greats such as Coco Chanel and Oscar de la Renta painted onto the raw concrete back wall, pay homage to the neighborhood.
Rock and Reilly's gourmet gastropub, on the fifth floor, offers an 8,000 square-foot outdoor terrace, a rarity in New York City, with a retractable roof, private cabanas, comfortable seating and two fully-stocked bars.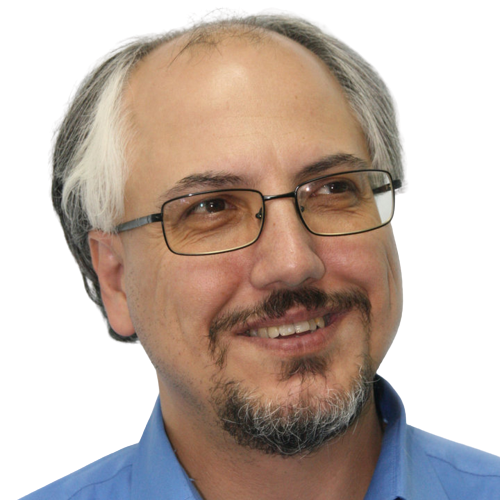 Theodore is the Co-Founder and Managing Editor of TravelDailyNews Media Network; his responsibilities include business development and planning for TravelDailyNews long-term opportunities.