Bellagio Resort & Casino Las Vegas to host global awards celebration on 16 October.
WASHINGTON, DC, USA – The Events Industry Council (EIC), the global voice of the business events industry, announced the recipients of its annual Global Awards. This recognition, which includes the prestigious Hall of Leaders, celebrates and honours exemplary achievements and leadership at all levels and areas of focus within the global business events industry.
The 2023 EIC Global Awards Celebration will be hosted by Bellagio Resort & Casino Las Vegas on Monday, 16 October from 5-8 pm PDT. Register to attend the event here.
This year's honorees are:
EIC Hall of Leaders
The EIC Hall of Leaders is the premier recognition programme in the meetings, conventions, exhibitions, hospitality and travel industry. The defining quality among these 150 leaders is that the industry would not be where it is today without their contributions. The 2023 inductees are:
Carina Bauer, CEO – Regent Exhibitions Ltd / IMEX Group
Barbara Connell, CMP Fellow, CAE – President and CEO, Solutions by Connell, LLC
Wanda Johnson, CAE – CEO, American Society for Parenteral & Enteral Nutrition
Steve O'Malley – Enterprise Vice President, Maritz Global Events
Amelia binti Roziman, CIS –  CEO, Business Events Sarawak (BESarawak)
Christine "Shimo" Shimasaki, CDME, CMP – Managing Director, 2Synergize, LLC
Dr. Deborah Breiter-Terry, CEM – Retired, University of Central Florida, Rosen College of Hospitality Management
EIC Pacesetter Award
The Pacesetter Award recognises emerging leaders with a proven track record of successful leadership and whose forward thinking and innovative approach led to groundbreaking changes (or actions) that are making an impact on advancing the industry today. This year's recipient is:
Dale Hudson, CED – Event Specialist – Exhibitions & Conferences, Enhance Events (former Director of Knowledge and Events, IMEX Group)
EIC Social Impact Award
This award recognises extraordinary effort on the part of an individual and or organisation (an association, company, destination organisation, think tank, foundation) in the areas of people, planet, and prosperity aligned with UN Sustainable Development Goals and EIC Principles for Sustainable Events. Examples include work related to diversity, equity and inclusion in the global events industry. This year's recipients are:
Geneviève Leclerc –  Co-Founder and CEO, #Meet4Impact
Zoe Moore, CDP – CEO, Grow with Zomo
EIC Adaptation and Innovation Award 
This award recognises extraordinary effort on the part of an individual or organisation (an association, company, destination organisation, think tank, foundation) in the areas of adaptation and innovation to ensure our industry's relevance now and into the future. This year's recipient is:
Megan Henshall, CMP, DES – Global Events Solutions, Strategic Lead, Google
"Each year I am inspired by the applications, stories and people who make the Global Awards possible, and this year is no exception," said Amy Calvert, EIC CEO. "By honouring and celebrating our industry's contributions to adaptation, innovation, sustainability and equity, and those who are leading the way, we bring together professionals with diverse experience and backgrounds who are united by key global regions and industry sectors. I look forward to celebrating the lifelong leadership, achievements and vision of this year's Hall of Leaders inductees and award recipients."
"The strength of the business events industry is built upon the passion, ideas, dedication and innovation of so many professionals," said Sherrif Karamat, CAE, EIC Board of Directors Chair and PCMA and CEMA President and CEO. "This year we celebrate the people and organisations that are making a lasting impact through their leadership while inspiring us as we look toward the future."
"Celebrating the incredibly dedicated and talented professionals within our industry is such a highlight every year and MGM Resorts is honored to host this wonderful event at Bellagio," said Stephanie Glanzer, SVP & Chief Sales Officer of MGM Resorts. "We congratulate all of our colleagues and friends who will be recognised in October for their tremendous contributions to the meetings community."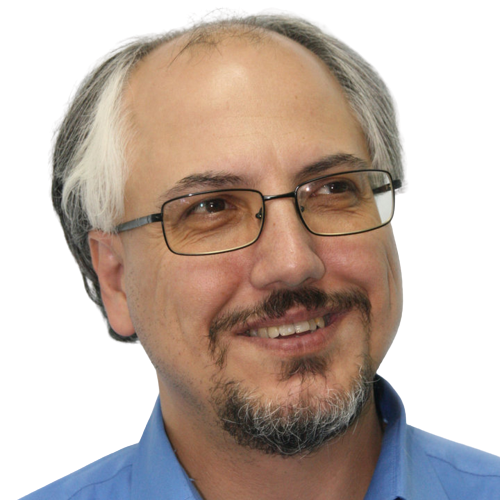 Theodore is the Co-Founder and Managing Editor of TravelDailyNews Media Network; his responsibilities include business development and planning for TravelDailyNews long-term opportunities.