Japan is the most watched destination on TikTok, with over 461 million views, followed by Russia and Mexico; The top three most watched cities in the world are New York, Seoul and Dubai. Research also revealed the most popular tourist attractions on the video-sharing app, with Dubai's Burj Khalifa taking the top spot with 1.5 billion views.
New research has revealed the top trending travel destinations on TikTok, including the most watched countries, cities and tourist attractions. With 49.9 billion views of '#travel' on TikTok alone, the video-sharing app is fast becoming the go-to place to research and plan an epic trip – from staycations to far-flung adventures.
The research was commissioned by global fashion brand Superdry and involved analysing the view numbers of thousands of travel-related hashtags on the app to rank the most watched places and landmarks around the world.
With over 461 million views, Japan is revealed to be the most-watched travel destination on TikTok and many videos include tips on etiquette for Western travellers and advice on when to travel to enjoy the country's famous cherry blossom season.
Travel videos on Russia are the second most popular on the app, with travellers uploading content on the most beautiful places to visit and the country's extremely cold winters.
Mexico is the third most-watched country on travel TikTok (215.3 million views) and, perhaps unsurprisingly, breath-taking beach videos dominate the hashtags providing advice and inspiration for those filled with wanderlust.
Videos about Asian countries are the most popular for would-be travellers, with nine Asian countries featuring in the top 25 – including China (5th), Vietnam (6th) and Thailand (8th). In South America, it's Colombia travel videos that are drawing the most views (55.8 million) and the only African country to appear on the top 25 list is South Africa (40 million views).
25 Most Watched Countries on Travel TikTok
Japan, Asia – 461.2 million views
Russia, Europe – 246.6 million views
Mexico, North America – 215.3 million views
United States of America, North America – 146.3 million views
China, Asia – 110.1 million views
Vietnam, Asia – 107 million views
Italy, Europe – 105.6 million views
Thailand, Asia – 95.1 million views
Scotland, Europe – 57.7 million views
Colombia, South America – 55.8 million views
Australia, Oceania – 51.6 million views
Nepal, Asia – 49.2 million views
India, Asia – 47.6 million views
Indonesia, Asia – 45.4 million views
Bolivia, South America – 41.7 million views
Peru, South America – 41 million views
South Africa, Africa – 40 million views
Greece, Europe – 37.8 million views
Turkey, Europe – 37.6 million views
Philippines, Asia – 36.5 million views
Brazil, South America – 34.4 million views
Canada, North America – 33.8 million views
Norway, Europe – 32 million views
Malaysia, Asia – 27.6 million views
Romania, Europe – 27.3 million views
New York is the most-watched city on travel TikTok
According to the research, it's the city that never sleeps, New York, that's the most popular city on travel TikTok. One of the most visited cities in the world, many of the travel videos contain information on tourist traps to avoid and lesser-known spots to try when you visit. Five other North American cities feature in the top 25 list, including Chicago (13th), Toronto (14th) and Portland (18th).
South Korea's capital Seoul is the second most-watched city with 106.5 million views, followed by Dubai in third place (62.7 million views). Abu Dhabi in the United Arab Emirates also features in the top 25, in 24th place with 1,818,300 views of travel videos about the city.
Asian cities are featured the most on the top 25, with seven cities in total on the list, including Ho Chi Minh City in Vietnam (5th) and Japan's capital Tokyo (8th), whereas five European cities appear on the list, such as Paris (6th), London (11th) and Prague (15th).
25 Most Watched Cities on Travel TikTok
New York, USA – 114 million views
Seoul, South Korea – 106.5 million views
Dubai, United Arab Emirates – 62.7 million views
Jakarta, Indonesia – 37.1 million views
Ho Chi Minh City, Vietnam – 32.6 million views
Paris, France – 27.2 million views
Buenos Aires, Argentina – 16.2 million views
Tokyo, Japan – 13.1 million views
Bogota, Colombia – 12.4 million views
Melbourne, Australia – 11 million views
London, United Kingdom – 10.4 million views
Singapore, Singapore – 8.6 million views
Chicago, USA – 6.6 million views
Toronto, Canada – 6.3 million views
Prague, Czech Republic – 3.6 million views
Barcelona, Spain – 3 million views
Sydney, Australia – 2.8 million views
Portland, USA – 2.8 million views
Cebu, Philippines – 2.6 million views
Miami, USA – 2.5 million views
Nashville, USA – 2.2 million views
Cairo, Egypt – 2 million views
Amsterdam, Netherlands – 1.9 million views
Abu Dhabi, United Arab Emirates – 1.8 million views
Chiang Mai, Thailand – 1.6 million views
The world's most-watched attractions on travel TikTok
With an impressive 1.5 billion views on TikTok, the tallest building in the world Burj Khalifa is the most-watched tourist attraction in the world. The building boasts observation decks, the world's tallest restaurant and a spa and gym. Three other Dubai attractions also feature in the top 25: The Dubai Mall, the tourist attraction Global Village which allows you to visit 70 countries around the world in one place and the world's first seven-star hotel, Burj Al Arab.
Six theme parks feature in the top 25 list, including Walt Disney World Resort in Orlando, Florida which is the second most popular tourist attraction on TikTok with over 965 million views and Disneyland Paris in France, which takes the third spot with over 685 million views. Universal Studios Hollywood (6th), Efteling in The Netherlands (11th) and Europa Park (14th) in Germany also make an appearance on the top 25 attractions on travel TikTok.
The United States of America has the most attractions on the top 25 list, including famous beauty spots Niagara Falls, Lake Tahoe and the Grand Canyon. Miami's South Beach and Sydney's Bondi Beach are the only two beaches to make the list, but the beach-filled island of Isla Mujeres off of the Cancun coast also features in 24th place.
25 Most-Watched Attractions on Travel TikTok
Burj Khalifa, Dubai, UAE – 1.5 billion views
Walt Disney World Resort, Florida, USA – 965.3 million views
Disneyland Paris, Paris, France – 685.8 million views
The Dubai Mall, Dubai, UAE – 574.8 million
Times Square, New York, USA – 525.1 million
Universal Studios Hollywood, California, USA – 430.3 million views
Eiffel Tower, Paris, France – 413.6 million views
Global Village, Dubai, UAE – 390 million views
Niagara Falls, Ontario/New York, Canada/USA – 384.7 million views
Taj Mahal, Agra, India – 348.1 million views
Efteling, Kaatsheuvel, The Netherlands – 316.7 million views
Lake Tahoe, Nevada, USA – 302.4 million views
Central Park, New York, USA – 248 million views
Europa Park, Rust, Germany – 247.3 million views
South Beach, Florida, USA – 242.3 million views
Grand Canyon, Arizona, USA – 224.5 million views
Machu Picchu, Peru – 211.1 million views
Universal Studios Florida, Florida, USA – 199.5 million views
Burj Al Arab, Dubai, UAE – 181.2 million views
Bondi Beach, Sydney, Australia – 163.7 million views
Statue of Liberty, New York, USA – 148.1 million views
India Gate, Delhi, India – 144 million views
Buckingham Palace, London, UK – 126.1 million views
Isla Mujeres, Cancun, Mexico – 106.7 million views
Lake Louise, Alberta, Canada – 105.5 million views
Justin Lodge, Chief Marketing Officer at Superdry comments: "Forget the assumption that TikTok is just a platform for lip-syncing and dancing, our research shows that it's become an invaluable hub of travel information for those looking to take a trip – or live vicariously through those that are documenting their own.
Superdry was built on the spirit of adventure and with travel plans having been put on hold for many around the globe, we hope that our report can be used by would-be travellers to start planning their own adventure for whenever it is next possible."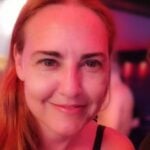 Tatiana is the news coordinator for TravelDailyNews Media Network (traveldailynews.gr, traveldailynews.com and traveldailynews.asia). Her role includes monitoring the hundreds of news sources of TravelDailyNews Media Network and skimming the most important according to our strategy.
She holds a Bachelor's degree in Communication & Mass Media from Panteion University of Political & Social Studies of Athens and she has been editor and editor-in-chief in various economic magazines and newspapers.