Explore how TikTok is transforming French tourism, inspiring travelers with billions of views, and opening new opportunities for industry professionals to connect with a global audience.
TikTok, an innovative platform at the heart of new tourism trends, has rapidly grown into a crucial guide for French holiday-goers. With its short, mobile video format, TikTok offers a completely unique way of expression and user engagement. This feature is particularly true for travel-related content, which ranges from industry stakeholders to individual travelers, and is demonstrated by the remarkable statistics surrounding travel-oriented hashtags.
Among the most popular hashtags, #voyage (French for "travel") boasts an astonishing 6.7 billion views, followed by #tourisme with 410.5 million views. The hashtag #TikTokMadeMeBookIt, which collates travel bookings inspired by TikTok content, has reached over 125 million global views.
With these impressive numbers, TikTok has not only become a platform to discover new travel destinations but also a tool to plan and organize holidays. Users' hashtags are used to gauge the popularity of destinations among French tourists. The United States, denoted by the hashtag #USA, leads the list with 12 million views, closely followed by #Paris with 11 million, #NYC with 9 million, and #Greece with 7 million views.
TikTok also significantly boosts the visibility of various destinations, local businesses, and travel industry brands by allowing them to interact with its global community of more than a billion users. Around 77% of these users state that TikTok played a crucial role in inspiring or discovering a new destination, as evidenced by the hashtag #TravelTok, which has reached over 9.9 billion views.
In addition to this, nearly 50% of users have booked holidays after being inspired by content viewed on TikTok, and 74% of these bookings were unplanned. These figures suggest that TikTok is a leading source of travel inspiration for users, outpacing even search engines and other platforms. Users are not just finding their next destinations but also pinpointing must-visit restaurants, local experiences, determining their preferred tourism styles, optimizing expenditures, and much more.
TikTok: An Ally for Travel and Tourism Professionals
Through its billion-strong global community, TikTok has introduced lesser-known places and experiences, allowing a wide range of travel and tourism professionals to reach a new audience. Airlines, hotels, amusement parks, and tourism offices are just some of the entities benefiting from this exposure.
Creators on TikTok play an essential role in showcasing various destinations, like @mondeetvoyages and @millesvoyages. They employ original formats such as "Places on earth that don't seem real" and "underrated countries to discover." In doing so, they provide an authentic view of these destinations, often challenging stereotypes and offering fresh perspectives.
TikTok: A Platform for Every Traveler's Whim
Every type of traveler can find content tailored to their interests on TikTok. Hashtags like #FamilyTravel (with 907 million views) offer tips for family holidays. In contrast, #SoloTravel (4.4 billion views) highlights ideal destinations for solo travelers, and #AdventureTravel takes users to destinations brimming with thrill and emotion. Beyond destinations, the platform also features various means of transportation, such as the benefits of railway travel, as demonstrated by SNCF Connect's humorous videos.
A particularly popular hashtag is #LuxuryTravel, with 2.2 billion views, which provides users with a glimpse into exclusive travel experiences. A recent survey showed that 60% of TikTok users want luxury hotels and travel brands to show their authentic side on the platform, and 41% would like to interact with these entities, encouraging brands to engage more with their users.
The Role of Travel and Tourism Players on TikTok
Known for its short, vertical format, TikTok's user-friendly platform encourages creativity through its intuitive interface and wide range of features that facilitate both content creation and marketing campaign implementation.
One example of successful engagement on TikTok is Booking.com's clever campaign that played on the viral hashtag #TikTokMadeMeBuyIt and encouraged users to book their next holidays through the platform with the hashtag #TikTokMadeMeBookIt. Influential creators like Joe Sugg (@joe_sugg) and Anastasia Kingsnorth (@anastasiakingsnorth) were enlisted to promote their travel experiences with Booking.com, gaining 190,000 followers within four months of the campaign.
Another case is that of Parc Astérix, France's second-largest amusement park, which utilized TikTok to conduct an Halloween-themed campaign in partnership with media consulting agency Carat. Through TikTok Ads Manager, the park created a survey that enabled it to identify potential new customers for its newsletter without users leaving the platform. The campaign was successful in identifying 2,600 potential new visitors.
In conclusion, TikTok's rapid rise and impressive user engagement statistics point towards a new avenue for the travel and tourism industry to connect with potential customers, particularly among French users. Whether this trend continues will depend on the industry's ability to leverage this platform's unique attributes effectively.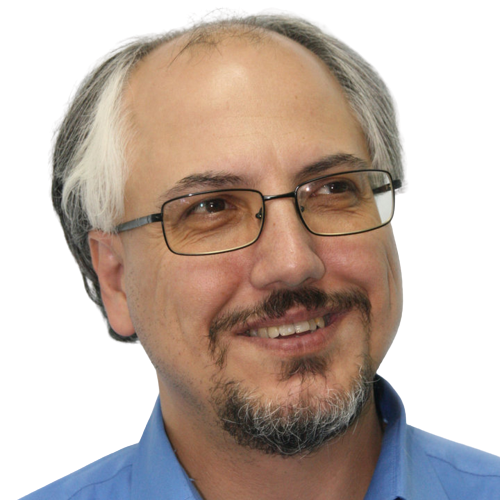 Theodore is the Co-Founder and Managing Editor of TravelDailyNews Media Network; his responsibilities include business development and planning for TravelDailyNews long-term opportunities.