With the holiday season already starting and millions of Europeans intending on travelling within and outside the European Union, there are certain travel considerations that every European should be aware of.
Whether these concern having a health insurance, resolving travel disputes with an operator or travelling with a pet, these tips provide a useful insight into the ways in which the EU is working to help and assist EU travellers.
During my holidays, I have had problems with an airline, a car rental company or a tour operator. Who can help me?
– If I experience cancellations or delays for flights, train, bus and boat journeys…
If you're the victim of a long delay or cancellation, EU passenger rights legislation covering air, rail, waterborne and bus & coach transport means that you'll not only receive fair assistance, but that you won't have to foot the bill for a hotel room if the worst happens. 'The EU is now the first area in the world with a full set of passenger rights for all modes of transport' said Vice President Kallas at the launch of the new passenger rights information campaign. 'But if European citizens do not know how to claim them, these rights are meaningless.' Before travelling look for information on how to claim your rights in airports, ports, bus and train stations across Europe, or download the application for smartphones.
– Which specific provisions apply if I am a disabled traveller?
EU Passenger rights legislation has been set up to protect disabled persons and persons with reduced mobility from discrimination when travelling by air or train, and to enable them to have the same access to mobility as other citizens.
– I've booked a package holiday but my operator went bust. Can I get a refund?
The Package Travel Directive protects European consumers going on holidays and covers pre-arranged package holidays combining at least two of the following: (1) transport, (2) accommodation (3) other tourists services such as sightseeing tours (sold at an inclusive price).
The Directive provides protection covering: information in brochures, rights to cancel without penalty, liability for services (e.g. sub-standard hotels) and protection in the case of a tour operator or airline going bust.
– I liked my holiday so much, I'm thinking of buying a timeshare at the same resort. What are the rules?
Thanks to new EU rules that are now in place all Member States (IP/12/528), timeshare sellers must provide detailed information to customers in appropriate time, before the customer is bound by any contract, including the price to be paid, a description of the product and the exact period and length of stay that the customer is entitled to under the contract. This information should be provided in the customer's own language if they so choose.
The rules also ensure that customers may withdraw from a contract within a "cooling-off" period of 14 calendar days and that traders are not allowed to ask customers for any form of advance payment or deposit during that period. Before the conclusion of the contract, the trader is required to explicitly draw the customer's attention to the existence of the right of withdrawal, the length of the withdrawal period and the ban on advance payments during the withdrawal period.
– Exorbitant telephone bills ruin my holiday budget. How can I reduce them while traveling?
The EU is even saving you money once you cross the border. New measures entering into force on 1st July mean that roaming costs across a range of mobile services have fallen by over 80% since 2007, including by up to 91% for data. 'Travelling in the EU, from Lisbon to Zagreb is easier and cheaper with the new EU roaming tariffs since 1st July ' announced Vice President Kroes. 'And we won't stop here. This summer, we will present more, long term solutions to put an end to roaming charges. We want to create a Single Telecom Market that peoples' connection would not be lost across the border'.
And what does that mean for you? A family taking holiday once a year in another EU country will save around 250 euro. A businessperson travelling in the EU will save, on average, over 1150 euro per year. Putting money back in your pocket this summer to spend on things that really matter.
– What do I need to know if I want to take my pet (cat, dog or ferret) with me on holiday in the EU?
EU citizen travelling within the EU: Travelling within EU with your pet is possible: there are just a few things to keep in mind. A valid anti-rabies vaccination must be entered into your pet passport when you travel with your dog to another EU country. However, if you travel to Ireland, Finland, Malta or the United Kingdom your pet will also need to undergo anti-parasite treatment. These rules are only applicable to dogs, cats and ferrets. For young dogs or cats or any other types of pets, it is advisable to check with the competent authorities of the EU country that you are planning to visit to find out the specific conditions it sets for travelling to that country with your pet.
EU citizen travelling home from outside the EU: A pet passport is used for pets travelling within EU countries or returning home from outside the EU. Depending on your holiday destination, your pet may be required, in addition to the anti-rabies vaccination, to undergo tests and wait for three months before entering the EU.
If you are a resident of Andorra, Iceland, Liechtenstein, Monaco, Norway, San Marino, Switzerland or the Vatican City State holding a pet passport for your pet you are entitled to travel with your pet within the EU.
Can I bring back some meat or cheese from my holidays abroad?
When returning home from most countries outside the EU, it is illegal to bring back any meat or dairy products whether these are for yourself or as a gift for others.
A few neighbouring countries are excluded. For example, if you are returning from the Faeroe Islands, Greenland or Iceland you can bring back less than 10 kilos of certain products of animal origin. There are also a few other exceptions: one, for instance, concerns powdered infant milk, infant food and special foods or special pet food required for medical reasons. These products, however, must be in sealed packaging and should not weigh more than two kilos or require refrigeration before opening.
You can also bring back fish and certain shellfish provided they do not exceed 20 kilos in weight, except from the Faeroe Islands or Iceland where no weight restrictions apply. Other animal products, such as honey, also have a weight restriction of two kilos.
When transporting animal products between countries inside the EU, these rules do not apply. Nor do they apply if you are coming from Andorra, Liechtenstein, Norway, San Marino or Switzerland.
Further restrictions may apply in the event of infectious animal diseases in third countries.
In case of doubt, it is recommended to check with the veterinary service at the point of entry into the EU (airport, port, road, etc.).
It is important to remember that these rules exist in order to protect your health and the health of the EU's livestock from serious animal diseases.
– What rights do I have if I take out a credit to pay for my package holiday?
The Consumer Credit Directive grants you certain rights when you buy something on credit. The 5 most important ones to keep in mind are the right to transparent advertising, the right to receive certain pre-contractual information, which allows you to easily compare offers, the right to receive a copy of the agreement once you have signed, the right to withdraw from the contract within 14 days if you change your mind and last but not least the right to repay early against a fair compensation.
– When I was on holiday abroad, I had problems shopping. Back home, whom can I contact?
If you are residing in the EU, Norway or Iceland, you can get free of charge assistance when back home! Contact the European Consumer Centre (ECC) in your country if you bought goods or services from traders based in another EU country, Norway or Iceland. ECC can advise you on your consumer rights for your shopping and travel in the EU – from renting a car, booking a package holiday or a flight to ordering goods online from abroad.
– During my holiday, I had a problem while shopping, I bought new shoes but they were broken after one week. How can I get my money back? What are the rules?
No matter where you shop within the EU, you have basic consumer rights that cannot be taken away. 2-year guarantee – the seller must repair or replace faulty goods free of charge. If that is not possible within reasonable time or without inconvenience, you may ask for a refund or a price reduction. Commercial guarantees do not replace the minimum 2-year guarantee but may complement it. Whatever your nationality, EU consumer laws apply to purchases of goods or services made in any outlet located in the EU territory. Warranties are regulated by law Europe-wide. An EU-Directive specifies the minimum degree of protection of buyers. Member States are obliged to implement the EU requirements in national law, which may also offer a higher level of protection.
– What happens if I need to see a doctor abroad?
Don't forget to take your European Health Insurance Card (EHIC) with you if you are travelling to an EU country, Iceland, Liechtenstein, Norway or Switzerland. The card will help you save time, hassle and money if you fall ill or suffer an injury while abroad. The card is available – free of charge – from your national health insurance providers. It guarantees access to urgent treatment under the same conditions and at the same cost as people insured in the country you are visiting.
You can download an application for your smartphone which will give you general information about the card, emergency phone numbers, treatments that are covered and costs, how to claim reimbursement and who to contact in case you have lost your card. The app is available in 24 languages and will soon be adapted to take into account the recent accession of Croatia to the EU. The app does not replace the EHIC.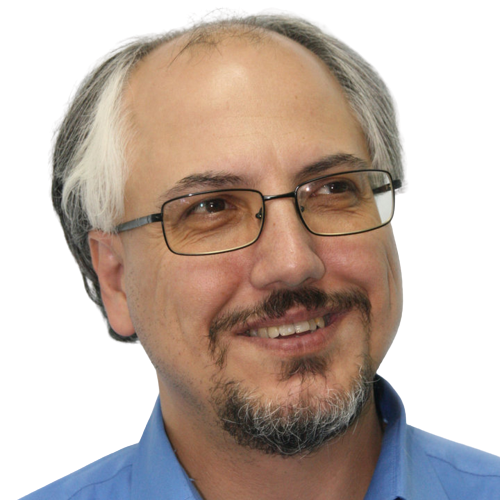 Theodore is the Co-Founder and Managing Editor of TravelDailyNews Media Network; his responsibilities include business development and planning for TravelDailyNews long-term opportunities.