EIBTM and Meeting Professionals International (MPI) have joined forces to host…
EIBTM and Meeting Professionals International (MPI) have joined forces to host MPI Technology Village @ EIBTM, a unique 2003 show concept featuring leading technology companies and expert presentations to educate meeting professionals about new technological ways to do business.



The Village, which will debut at EIBTM, 20 – 22 May 2003 at Palexpo Exhibition Centre in Geneva, will more than any other industry exhibition go into great detail and deeply address technology opportunities and challenges faced by meeting professionals in their daily work.



A dedicated section of the show, the MPI Technology Village @ EIBTM will feature 40 technology companies and offer presentations on various relevant subjects including online registration and venue location, webcasting, teleconferencing, online RFPs, PDA applications, planning software, virtual meetings/shows, e-marketing, wireless technology, exhibition management, audience polling, messaging/kiosks, contact management/lead retrieval, meeting consolidation/budgeting, association management, abstract/content management, room diagramming, incentive management and scheduling. MPI Technology Village @ EIBTM also will be equipped with large-screen PCs, high-speed Internet connections and two presentation areas, offering dynamic learning in an interactive environment.



In addition to various exhibitors, three technology experts will make presentations and advise visitors on technology matters. MPI member Corbin Ball, MPI`s 2002 International Supplier of the Year, one of MPI`s founding Chancellors and three-time winner of Meeting News` The 25 Most Influential People in the Meetings Industry, will address future enhancements technology brings to the industry.



On the new MPI Technology Village @ EIBTM Ball commented: This is a tremendous opportunity to develop a cutting-edge concept that will focus on marketplace needs. It will be an interactive, educational and fun way to get up-to-speed and see the latest developments in the fast-changing world of meeting technology.



According to MPI Director of European Operations and Global Development Didier Scaillet, the MPI Technology Village @ EIBTM will be groundbreaking. In today`s increasingly wired world, technology is of utmost importance to MPI members. We are extremely pleased to have developed a significant and multi-faceted partnership with EIBTM to greatly enhance attendees` experience by providing them with unique knowledge needed to succeed in today`s changing work environment.



No other exhibition will have the technology programme EIBTM and MPI are offering in 2003, it is unique, added Didier Scaillet.



WorldWide Watch



EIBTM`s independent WorldWide Watch also has named Corbin Ball as the panel`s new chairman. Members of the WorldWide Watch panel of judges are Martin Sirk, ICCA; Didier Scaillet, MPI; Tim Godhehere, Reed Exhibitions; Paul Hussey, The Olive Partnership; and Maarten Vanneste, Abbit Meeting Support.



For several years, EIBTM has featured a WorldWide Watch to support the development of technology for the meeting, business travel and conference industry. Another unique EIBTM element, each year WorldWide Watch identifies and promotes a new technology product or service that will have a positive impact on the meetings, incentive travel, conference and exhibitions industry. The company chosen by a panel of industry personnel wins the opportunity to present on the EIBTM Main Stage to more than 10,000 exhibitors, press and visitors as well as display their product at the MPI Technology Village @ EIBTM.



Sandie McCoubrey, EIBTM`s Marketing Manager, believes the creation of MPI Technology Village @ EIBTM along with the appointment of Corbin Ball cements EIBTM`s position as the leading international industry forum, but reveals there is more to come: We are delighted to strengthen our partnership with MPI and to offer this unique insight into the ever-changing world of technology. We are committed to providing the industry with an event where attendees can develop and do business and also learn and improve the way they do business. Partnering with a strong brand such as MPI and enlisting industry leaders such as Corbin Ball bring new ideas and expertise to EIBTM. We are continually looking at ways to improve the event and will be announcing further partnerships and innovations in the near future for 2003 and for EIBTM 2004 in Barcelona.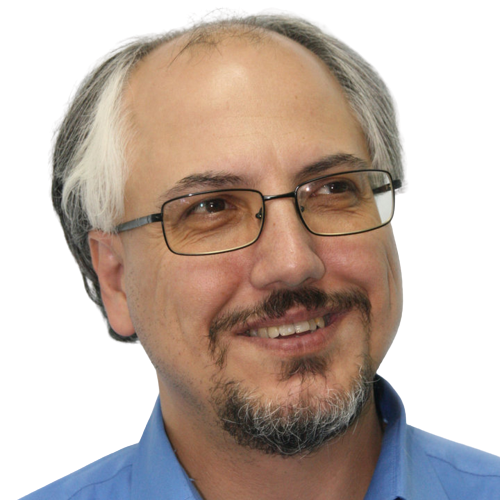 Theodore is the Co-Founder and Managing Editor of TravelDailyNews Media Network; his responsibilities include business development and planning for TravelDailyNews long-term opportunities.