The collaboration includes a proposed $500 million facility, enhancing Wheels Up's business transformation and customer experience.
ATLANTA — Delta Air Lines, Certares Management LLC, a leading investment specialist dedicated to the travel, tourism and hospitality sectors, and Knighthead Capital Management LLC, a deep value and turnaround investment firm, announced an expanded partnership with Wheels Up Experience Inc., a leading provider of on-demand private aviation, to accelerate the company's business transformation.
Earlier this year, Wheels Up announced plans to scale and evolve its product offerings to deliver world-class private aviation service profitably. Funding provided by Delta, certain affiliates of Certares and Knighthead, and other partners is expected to provide the company the stability to execute on its strategic vision over the long term.
The partnership would combine the experience of Delta, the No. 1 premium airline and a longstanding Wheels Up partner, with the travel and tourism focus of Certares and turnaround and restructuring experience of Knighthead to boost Wheels Up as it evolves and elevates its customer experience, reliability and financial performance. It includes a non-binding agreement in principle for a $500 million facility to Wheels Up, which includes funds contributed by Delta and CK Opportunities Fund I, LP, ("CK Opportunities") which is co-managed by affiliates of Certares and Knighthead. The facility would be comprised of a $400 million term loan and a $100 million liquidity facility from Delta, totaling $500 million to Wheels Up.
"The partnership will create new opportunities for Wheels Up to drive strategic, operational and financial improvements for its customers in the months and years ahead," said Delta CEO Ed Bastian. "Delta's unmatched expertise in premium travel, customer loyalty, corporate sales, operational reliability and aircraft maintenance, combined with Certares' and Knighthead's experience and global reach, are expected to speed Wheels Up on its path to profitability.
"I would like to extend my sincere gratitude to Kenny Dichter, the visionary founder behind Wheels Up, for building the Wheels Up brand into a powerhouse in private aviation. We have great appreciation for his steadfast devotion to the members, customers and employees and his role in elevating the private aviation experience which will undoubtedly guide the industry's path forward. We're grateful he will continue as Wheels Up's strategic advisor," Bastian said.
Greg O'Hara, founder and Senior Managing Director at Certares, said: "This strategic partnership with Wheels Up is a natural extension of our focus and experience in travel, tourism and hospitality. This transaction extends upon our longtime partnership with Delta across many of our portfolio companies. We're looking forward to joining Delta, Knighthead and others in driving the company's ongoing transformation as it elevates private aviation as an industry leader."
Tom Wagner, Knighthead's co-founder, said: "We are delighted to be joining the Wheels Up team alongside Delta, Certares and other strategic partners. The agreement in principle announced today brings not just capital, but Knighthead's extensive expertise, experience and resources to drive the next phase of Wheels Up's business transformation as a leading provider of on-demand private aviation. We look forward to the journey ahead with our partners."
"Wheels Up sincerely appreciates the unwavering support of so many of our members and customers," said Todd Smith, Interim Chief Executive Officer and Chief Financial Officer of Wheels Up. "Over the past few months, we have been intensely focused on taking clear steps to improve our product offering and our operational delivery. Those actions are already showing results and we look forward to continuing and accelerating that progress with the support of our new partners. Our continued close work with the Delta team will enable us to further integrate our digital experiences, member benefits and our operations. We are extremely grateful for Delta's support and look forward to welcoming our new partners, including Certares and Knighthead, to the Wheels Up family and leveraging their expertise to further enhance our services and member experiences."
Wheels Up also today announced that Delta Chief Financial Officer Dan Janki will join the Board of Directors as Chairman. Ravi Thakran will transition back to Director from his role as Executive Chairman.
"I am pleased to officially welcome Dan as the Chairman of the Wheels Up Board of Directors," Thakran said. "I've been honored to lead the company through this transition and generate global interest in Wheels Up as the premier experience in private aviation. With today's announcements, Wheels Up should be in a far stronger position to leverage its considerable assets in service of our members and continue to be an innovative leader in aviation."
Under the non-binding agreement in principle announced today, Delta will provide Wheels Up with $150 million in new money term loans and a $100 million liquidity facility. An additional $150 million term loan will be provided under the facility by CK Opportunities. Furthermore, to date other investors have agreed in principle to join Delta and CK Opportunities to provide $50 million in term loans under the facility. The additional $50 million will be allocated to certain other investors as approved by Delta, Certares and Knighthead.
In connection with the transaction, Wheels Up will issue Class A common stock to the participating new money lenders such that they are expected to own approximately 95% of the Company following the transaction. The company's audit committee determined that the delay that would be caused in obtaining stockholder approval would jeopardize the company's financial viability. Shares representing approximately 80% of the Company's outstanding equity are expected to be issued without prior shareholder approval based on the Financial Distress Exception provided for in the Shareholder Approval Policy of the New York Stock Exchange. In reliance on the exception, the company is mailing to all stockholders a letter notifying them of its intention to issue the shares without seeking their approval. Ten days after such notice is mailed, Wheels Up expects to proceed to issue the shares. The remainder of the shares to be issued to the new money lenders will be subject to stockholder approval of an amendment to Wheels Up's certificate of incorporation (including in that vote the 80% voted by the new money lenders) and will be issued after receipt of stockholder approval.
The transaction is subject to completing definitive documentation, as well as customary closing conditions and other approvals.
Wheels Up, which offers membership-based and on-demand private jet services, is a meaningful part of Delta's broad portfolio of premium partners. The relationship dates to 2020, when Delta Private Jets combined with Wheels Up. Delta provides Wheels Up members with an array of benefits, including access to Delta flights, the opportunity to earn Delta SkyMiles and the ability to earn toward Medallion Status through spend on Wheels Up flights.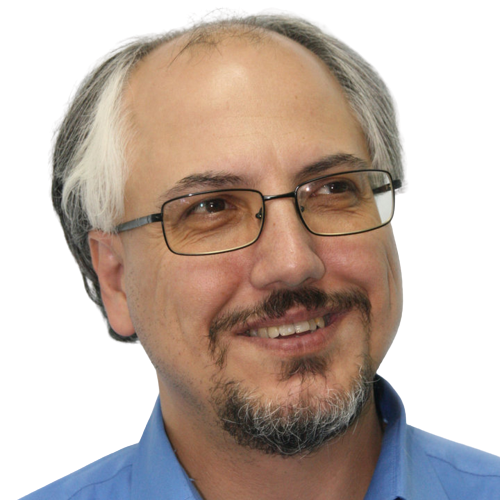 Theodore is the Co-Founder and Managing Editor of TravelDailyNews Media Network; his responsibilities include business development and planning for TravelDailyNews long-term opportunities.