Q3 23 Net Revenue of $54.5M, up 35% from prior-year quarter, on Gross Bookings of $597M.
AUSTIN, TEXAS – Mondee Holdings, Inc., the high-growth, travel technology company and marketplace with a portfolio of global platforms in the leisure and corporate travel sectors, today announced third quarter business milestones and financial results for the three-month period ended September 30, 2023.
"We are thrilled by an extraordinary quarter with record Take Rate, Adjusted EBITDA and cash flow. These results were driven by the expansion of our global content hub comprised of privately negotiated air, hotel, car rental, and cruise content, and the broadening of our monetization tools, such as add-on products and fintech. Our profitability was further boosted by divesting LBF US, an underperforming, non-core B2C air business unit," remarked Prasad Gundumogula, Founder, Chairman, and Chief Executive Officer of Mondee.
"Our recent acquisition of Purplegrids, a pioneering AI company, is accelerating Mondee's AI-driven disruption of the travel industry and further implementation of AI to all parts of our business. The company continues to widen the technological lead of its AI-powered marketplace to empower new-era distribution while capturing emerging, nextgeneration travel experts and organizations. Going forward, we are optimistic about an even more profitable Q4 while sustaining strong growth through continued technological innovation, expansion of distribution and content, and the realization of even more synergies from the acquisitions we have completed this year," Gundumogula continued.
"We are committed to disciplined growth as we generate robust results," said Jesus Portillo, Chief Financial Officer of Mondee. "We achieved a record Take Rate of 9.1%,in the third quarter, leading to significant top-line growth. This strong year-over-year performance is paired with decisive margin expansion initiatives, which have culminated in an Adjusted EBITDA increase of over 50% in the quarter. Our strategic decisions in the quarter are positioning Mondee for the long term, demonstrated by both the acquisition of Purplegrids and exit of non-performing, non-core assets. As we close out 2023, we are intensifying our business optimization and cost control measures to ensure we are delivering sustainable growth in 2024 and beyond."
Third-Quarter 2023 Financial Highlights
Gross bookings of $597 million for the quarter, an increase of 2% compared to $583 million in the third quarter of 2022 ("Q3 22"). On a proforma basis, excluding LBF divestiture, Gross Bookings grew 15% year-over-year.
Net revenue of $54.5 million for the quarter, an increase of 35% compared to $40.5 million in Q3 22. On a proforma basis, excluding LBF from 3Q 2022, it increased 66% year-over-year.
Net Loss of $20.1 million for the quarter of which $15.4 million was non-cash and/or non-recurring items, such as $9.3 million of net costs associated with LBF divestiture, $3.0 million of stock-based compensation, and $2.5 million of intangible assets amortization, among others.
Adjusted EBITDA of positive $5.5 million for the quarter, an increase of 54% compared to $3.6 million in Q3 22.
Operating cash flow after adjusting for one-off LBF divestiture transition costs was $6.4 million for the quarter, an increase from -$0.9 million in Q3 22.
Third Quarter 2023 Business Highlights and Subsequent Events
Acquired Purplegrids, a leading AI-platform and team. Founded in 2017 by Joseph Vijay Raj John, after a successful 12-year career in Apple, Purplegrids boasts a team with AI professionals from Google, Apple, Meta, PayPal and Oracle. Purplegrids' platform offers a humanized AI-driven customer experience combining the benefits of large language and generative models from Open AI with business intelligence and RPA to automate customer experiences. It is expected that the integration of Mondee's AI capabilities with Purplegrids will not only improve the AI travel assistant but also speed up our roadmap to bringing AI to more, and ultimately all, aspects of Mondee's business.
Launched and expanded its inaugural share buy-back program of up to $40 million. The company's Board of Directors approved a share repurchase program aiming to enhance shareholder value, which is expected to reinforce Mondee's commitment to its long-term growth strategy. Following an improvement to the company's capital structure by increasing the existing Preferred Equity Financing by up to $15 million ($10 million already funded), the company's Board of Directors authorized an additional $10 million expansion of the Company's ongoing share repurchase program, bringing the total authorized size to $40 million.
Added to S&P Total Market Index (TMI). Following Mondee's addition to the Russell 2000 index as the largest travel-tech addition in 2023, the addition to the Total Market Index of the S&P index underscores Mondee's strong fundamentals and business performance and is expected to support the company's endeavors in enhancing long-term shareholder value, raise awareness of Mondee among the investment community, bolster stock volume and liquidity, and diversify the company's shareholder base.
Acquired Skypass, a prominent global travel company for corporations and small and midsize businesses (SMBs). With a 35-year history of operations, Skypass provides corporate, leisure, and humanitarian travel services. Headquartered in the Dallas, Texas area, it also has offices in Austin, Texas, along with international offices in LATAM, Mexico, Canada, and India, serving both personnel and affiliates from international corporations and SMBs. Skypass's comprehensive range of services span air travel, lodging, cruises, vacation packages, recreational travel, and humanitarian voyages, addressing the needs of personnel, associates, and a broad spectrum of retail travelers. In 2022, Skypass achieved gross bookings of $45 million and adjusted EBITDA of $4 million. Mondee's strategic vision involves leveraging its expansive network and advanced technology, while optimizing revenue generation, introducing FinTech solutions, and streamlining global operations for enhanced top-line and bottom-line performance.
Completed transformative rebranding including the launch of new logo and website. The rebranding is expected to connect Mondee with travelers and travel planners on a deeper, more authentic level and reflects the company's adventurous spirit and significant investment in technological innovations to offer unparalleled travel experiences. Alongside the striking new brand identity, the company has released a new logo and a new website with improved user experience and advanced technological features, highlighting Abhi, the newly launched revolutionary AI-trip planning tool and the most powerful and only fully-integrated personal AI travel assistant on the market.
LBF Divestiture and 2023 Financial Outlook
As part of its ongoing focus to enhance profitability, Mondee divested LBF US, a underperforming, non-core B2C air business unit to its original majority owner for a consideration of 200,000 Mondee shares as well as the absorption of certain transition and other costs. The divestiture is expected to improve profitability and to allow the Company to devote additional resources on the organic growth of its core business. Following the divestiture, the Company expects to transform its B2C business unit with a product and strategy centered around its newly launched AI-travel platform.
Adjusting for the LBF divestiture, on a proforma basis since January 1, 2023, results in Net Revenue of $154.5 million and Adjusted EBITDA of $19.3 million for the nine months ended September 30, 2023.
The company's guidance for fiscal year 2023, excluding LBF pro forma Net Revenues and Adjusted EBITDA since January 1, 2023, is as follows:
Net revenue of approximately $210 million, representing an increase of 32% versus 2022 reported net revenue, measured at the midpoint and an increase of 66% versus a 2022 proforma without LBF.
Adjusted EBITDA of approximately $25 million, representing an increase of 110% versus 2022 reported Adjusted EBITDA, measured at the midpoint and an increase of 45% versus a 2022 without LBF.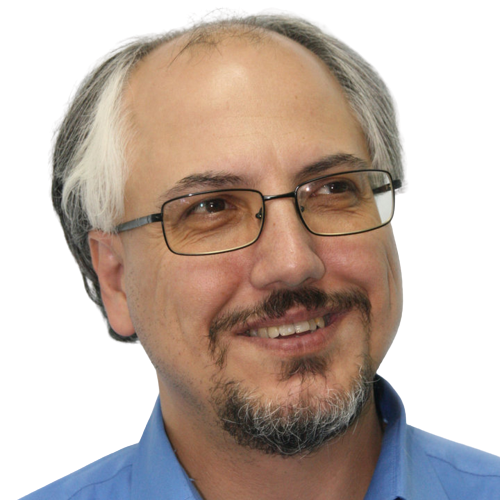 Theodore is the Co-Founder and Managing Editor of TravelDailyNews Media Network; his responsibilities include business development and planning for TravelDailyNews long-term opportunities.