Continued prosperity fueled by 566 newly signed agreements.
ROCKVILLE, MD. – Choice Hotels International, Inc. announced outstanding system growth with the opening of 478 domestic and international properties in 2014. The outlook for future growth is also robust based on the 566 new domestic franchise agreements signed by the company last year. Particularly exciting about this development momentum is that 159 of the signed contracts were for new construction hotels, a more than 70-percent increase over the same period in 2013.
"It has been a landmark year on the development front for Choice Hotels, most notably with new construction agreements and the expansion of our development clientele as driving forces," said David Pepper, senior vice president of global development for Choice Hotels International. "Developers recognize the smart growth and brand strategies we have in place, plus they know that now is an excellent time to invest and expand with us. We look forward to maintaining this strong growth trajectory through 2015."
Among the most notable gains in 2014 are ten new construction development agreements signed with Love's Hospitality, LLC, the hotel development and management division of travel center conglomerate Love's Travel Stops & Country Stores, which operates more than 300 travel centers in 39 states, generating more than $26 billion annually. A family-owned business, in 2013 Forbes ranked Love's the 9th largest privately held company in the United States. Love's develops and manages select service and full service hotels and resorts across the country. Underscoring the great appeal of the company's different hotel brands, these multiple agreements include projects with the Comfort brand, Sleep Inn and Choice's innovative MainStay Suites & Sleep Inn dual-brand concept.
Choice brands have the power to attract
Upscale business traveler brand Cambria hotels & suites continues to surge, opening five new hotels with topnotch developers in key corporate travel destinations such as Washington, D.C., White Plains, New York and Plano, Texas. These hotels have been developed and are being operated by award-winning hospitality partners Meyer Jabara Hotels, Concord Hospitality and O'Reilly Hospitality Management, respectively. This year, two more Cambria properties are scheduled to open in Manhattan in addition to the brand's flagship property in Rockville, Maryland across from Choice Hotels International Headquarters. On the development front, Choice executed several new Cambria franchise agreements, including four with institutional capital advisory firm, Fillmore Capital. Notable 2014 deal signings include leading travel destinations such as Miami, New Orleans, Nashville, and Houston.
Heightened developer interest in the refreshed Comfort Inn and Comfort Suites brands is especially evident in the brands' new construction activity. In 2014, Choice Hotels signed 70 new construction franchise agreements for the Comfort family of brands across all market types including major U.S. cities such as New York City, Austin, Philadelphia, Denver, Houston and Pittsburgh. Choice Hotels and existing Comfort franchisees have already invested more than one-quarter billion dollars in the system-wide revitalization, including the company's landmark $40 million property improvement incentive. Hotels that participated in the incentive program have now completed renovations and last year guest satisfaction for the Comfort brands was at an all-time high.
Providing guests with a whole new style of rest, the Sleep Inn brand's Designed to Dream next generation look and feel continues to attract interest from developers. The company successfully executed 38 new agreements for the new construction brand in 2014, up more than 50-percent from the year prior. The Designed to Dream new construction prototype and mandatory system-wide redesign program is fueling the brand's double digit RevPAR growth which is outpacing the midscale segment. The brand's lower development costs and efficient operating model has great appeal with both experienced hotel investors and first-time developers.  
The upscale Ascend Hotel Collection, a pioneer in "soft branding" independent hotels, continues to expand. The concept, which allows hotels to maintain their autonomy while benefitting from the firepower of Choice Hotels' distribution channels and technology, is now also generating significant new construction interest from the development community. Designed-focused developers in urban markets are attracted to the Ascend Hotel Collection as a new construction alternative. In 2014, Choice Hotels Global Development executed 11 new construction agreements for the Ascend Hotel Collection, most of which are located in New York City, as well as continuing to expand the system in major markets which include Los Angeles, Dallas and Minneapolis.
Among properties that opened this year include:
Cambria hotel & suites Washington, D.C. Convention Center
The Cambria hotel & suites Washington, D.C. Convention Center, located at 899 O Street NW, is conveniently situated in the historic Shaw neighborhood in the heart of downtown. A hotel of firsts, the 182-suite Cambria hotel & suites Washington, D.C. is the first Cambria hotel & suites in the nation's capital, the first hotel from the Cambria brand to offer an urban interpretation of the brand's design, its first LEED certified property and the first property to be part of a mixed-use development. This property offers special features such as an iconic LED lit red terrazzo stairway housed in two stories of glass, a spacious courtyard with water feature and fire pits, as well as a rooftop pool overlooking the city. Guests of the Cambria hotel & suites Washington, D.C. will also enjoy local artwork depicting scenes from the historic neighborhood, spacious rooms with functional, chic decor and more than 1,200 square feet of state-of-the-art meeting facilities. The Cambria hotel & suites Washington, D.C. is also part of a larger transformation happening in the Shaw neighborhood that includes the CityMarket at O Street renovation and represents an investment of more than $40 million and an estimated 300 new jobs to the Washington, D.C. metro area.
Comfort Inn & Suites, Sioux Falls, SD

Conveniently located off Interstate 229 in the rapidly growing south side of Sioux Falls, South Dakota, the Comfort Inn & Suites offers easy access to all the area attractions including Empire Mall, as well as the local park, concert arena and zoo. While offering a convenient and relaxing experience for leisure guests, the property also features many essential business traveler amenities including free wireless high-speed internet access, free parking, a spacious complimentary business center with copy and fax services and a meeting room that can hold up to 33 people for conferences.
Clarion Hotel & Suites Istanbul Sisli

The spacious 134-room Clarion Hotel & Suites Istanbul Sisli property is the first opening for Choice Hotels in Turkey, a key region for Choice Hotel's global growth strategy. Located between the Levent and Taksim business areas and close to the cultural sightseeing spots in Istanbul, the property provides everything business or leisure travelers are looking for after conferences, meetings or a long day of sightseeing. Guests can expect contemporary and stylishly appointed rooms and pleasant ambiance with individual, high quality service.
Photo caption: Cambria hotel & suites Washington, D.C. Convention Center, roof.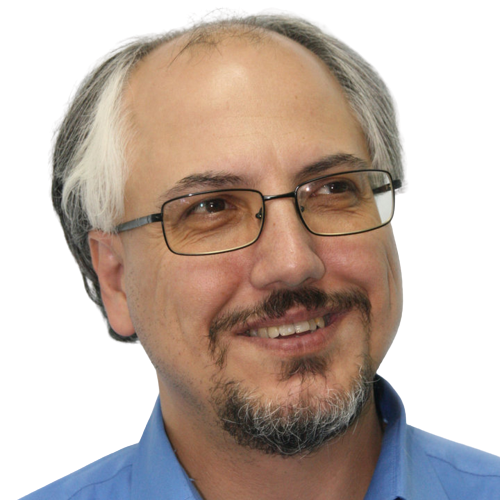 Theodore is the Co-Founder and Managing Editor of TravelDailyNews Media Network; his responsibilities include business development and planning for TravelDailyNews long-term opportunities.