Miami-based Crystal Lagoons and Steve Wynn will transform the Las Vegas landscape with a 38-acre Crystal Lagoon surrounded by beaches.
MIAMI – Crystal Lagoons announced its partnership with Wynn Resorts to transform the Las Vegas Strip into a beautiful beach-front paradise.
Miami-based Crystal Lagoons has teamed up with Steve Wynn, the legendary luxury resort developer responsible for the resurgence and expansion of the Las Vegas Strip, to reinvent the iconic destination once more, setting a new record for the largest Crystal Lagoon in the U.S.
"We have a chance to reinvent Las Vegas and make the whole venue an entertainment attraction…an idyllic beach paradise surrounded by white sand beaches," said Steve Wynn chairman and CEO of Wynn Resorts. "People come to Las Vegas from all over the world to live large and have a good time and we can dish up an irresistible entertainment attraction."
A 38-acre Crystal Lagoon will be the centerpiece of the development that will feature 260,000 square feet of premium meetings and convention space, a 1,000-room hotel tower, a small casino and extensive dining and nightlife. The elaborate water attraction will include both daytime and nighttime entertainment elements. At night, the space will transform with an elaborate fireworks display that is launched from the 120 ft. center island and surrounding areas. The expansion will be constructed on approximately 130 acres of real estate that currently houses the Wynn Golf Club. The project remains subject to the approval of Wynn's board.
The man-made lagoon with crystal-clear waters and white-sand beaches will be the size of more than 30 football fields and close to the size of almost 100 Olympic-size swimming pools. The new Crystal Lagoon will change the Las Vegas lifestyle with by making water sports readily available, such as stand-up paddle-boarding, wind-surfing, sailing, swimming and more. With this new beachfront destination, guests will enjoy beach life and the outdoor activities that Las Vegas was missing before.
"To collaborate with the legendary Steve Wynn as he reinvents the Las Vegas Strip once again is very significant for Crystal Lagoons," said Crystal Lagoons U.S. CEO Uri Man. "As one of our most important and signature projects, we are looking forward to seeing how the lagoon will transform the Las Vegas landscape, and further elevate the Wynn Las Vegas to a new level above the rest. Now, Las Vegas will have it all because it will have the beach-life that Crystal Lagoons brings to any destination in the world."
U.S. expansion
Leading U.S. real estate, hotel and residential developers, such as Steve Wynn, Richard LeFrak and Jeffrey Soffer, see tremendous value in adding a Crystal Lagoon to their projects (both for new developments and to reinvigorate existing developments) as the beachfront properties have been proven to double residential sales prices and increase sales-speed by two to three times.
In the U.S. alone, there are more than 15,000 golf courses and this project exemplifies how this amenity is used as a successful alternative for golf courses, master planned communities, hotels, resorts and more.
Since opening its U.S. Headquarters in Miami, Crystal Lagoons U.S. Corp. has announced 13 projects with high-profile development companies such as Turnberry Associates, Tavistock Development Group and Metro Development Group, representing 12 billion dollars in development and a total of 55 projects in different stages of negotiations in the U.S. with a value of almost 54 billion dollars.
The Las Vegas Crystal Lagoon marks the growing success the company has seen in the U.S., and realizes the company's Founder, Fernando Fischmann, and his dream of bringing a the beachfront experience to the luxury and entertainment capitals of world, such as Las Vegas and Dubai.
This signature Las Vegas lagoon joins the company's portfolio of 300 projects worldwide in more than 60 countries. This year, the company opened a Los Angeles office to serve the growing demand on the West Coast and a new office is also planned for Texas.
Environmentally sustainable technology
Globally patented in 160 countries, Crystal Lagoons was honored with a patent protection by the highly selective Fast-Track Program for Green Technologies from the U.S. Patent and Trademark Office. This coveted honor only considered technologies representing an advance in environmental sustainability (out of more than 1,500 applicants at the time, only Crystal Lagoons was approved).
A Crystal Lagoon uses 30 times less water than a typical 18-hole golf course and 50 percent less water than a park of the same size. Crystal Lagoons technology uses disinfection pulses that use up to 100 times less chemicals than swimming pools and an ultrasonic filtration system that uses up to 50 times less energy than conventional filtration systems. Plus, Crystal Lagoons can use almost any type of water including, fresh, salt, brackish, well water and more.
In addition to recreational uses, Crystal Lagoons technology also has industrial applications including the sustainable cooling of thermal power and industrial plants and water desalination and purification. The company is working to solve the world shortage of potable fresh water through its experimental desalination technology project already underway in Chile.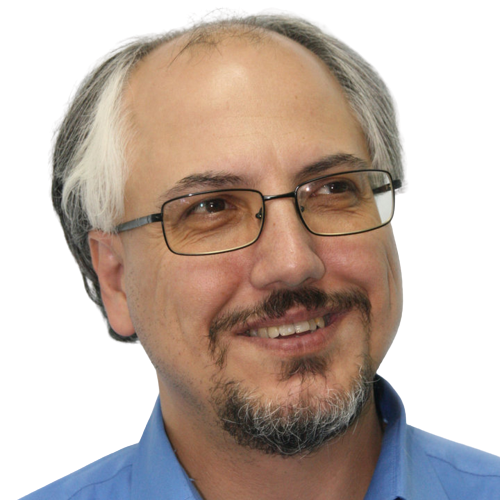 Theodore is the Co-Founder and Managing Editor of TravelDailyNews Media Network; his responsibilities include business development and planning for TravelDailyNews long-term opportunities.