Trevolution Group aims to continue the development of Asaptickets, Skyluxtravel, International Travel Network, Innovative Travel Solutions, and other global travel brands.
Following its rapid expansion, Trevolution Group, the global market leader in the travel business, has announced three C-level executives joining the company's multinational team. Evgeny Shirinkin has been appointed the new Chief Product Officer at Trevolution Group, Daniel Lei has changed his position from Chief Business Development Officer of Dyninno Group to the Executive Vice President of Business Development, and Abbas El Seblani has now taken on the role of Executive Vice President of Global Expansion.
With the extensive expertise of all three industry professionals combined, Trevolution Group aims to continue the development of Asaptickets, Skyluxtravel, International Travel Network, Innovative Travel Solutions, and other global travel brands delivering the best deals and customer excellence across the industry to its growing client network in more than 50 markets.
"We are thrilled to welcome such talented and experienced professionals to the Trevolution Group team. The new executives are strategic hires who will focus on business and product development across our brands so we can be even more efficient and strengthen our position as travel business leaders. We are confident that with their leadership, Trevolution Group will continue to be at the forefront of innovation in our industry," Yevgeny Senderov, CEO of Dyninno Group of Companies, comments.
Top industry talent Evgeny Shirinkin is a strong addition to Trevolution Group's team. As a seasoned professional with experience in launching and leading large-scale international projects across several different e-commerce and web development platforms, he is now responsible for the strategy, growth opportunities, and execution of all product development activities within the travel division of the company. Prior to joining Trevolution, Evgeny held several leadership roles, including Vice President of Product Development at Lazada Group, where he successfully led the migration of Lazada's search to a new platform utilizing Alibaba technologies. In his most recent role at the e-commerce marketplace Ozon, he served as Chief Product Officer. Daniel Lei joined the Dyninno Group of companies in 2005. Today, as EVP of Business Development at Trevolution Group, he oversees the design and implementation of different business development plans. Daniel is also involved in shaping the strategies for all facets of the business. Throughout years of leadership in the business, he has started and developed multiple travel brands, catering to different demographics and target audiences. His deep business understanding, competitiveness, and eye for trends in the industry have been crucial to the growth of the company over the years.
Formerly the Director of Sales Operations at the International Travel Network, part of Trevolution Group, Abbas El Seblani has been successfully managing regional sales processes across the company since 2005. Now, as the Executive Vice President of Global Expansion, he is creating a strategic development plan, including new markets and launching new offices to fully maximize the company's efforts in international expansion.
"As Trevolution Group continues growing and expanding across different global markets, we are excited to welcome strong industry professionals with extensive experience to our multi-brand travel team. We have been operating in the market for almost two decades, and since last year, along with the rebranding, our business has gone through extensive development. Together with such knowledgeable and dedicated key people we will be able to build an even stronger global presence and grow our business volumes to become the top industry player and deliver the best air travel solutions to our clients across the globe," says Alex Weinstein, the Founder of Trevolution Group.
Trevolution Group incorporates the travel businesses of the Dyninno Group of companies, which provides products and services in the finance, travel, and entertainment sectors. Trevolution Group has established itself as the market leader in the travel business, specializing in the 'visiting friends and relatives' segment. Over 70,000 airline tickets and vacation packages are sold by the companies under the Trevolution Group brand monthly, which makes it the fifth-largest travel consolidator in the US.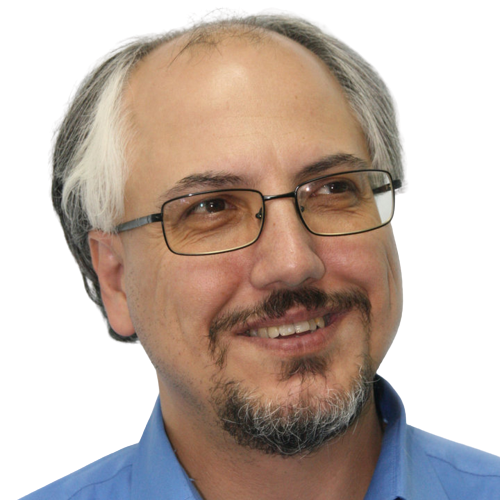 Theodore is the Co-Founder and Managing Editor of TravelDailyNews Media Network; his responsibilities include business development and planning for TravelDailyNews long-term opportunities.