The flights will be operated on an A340-300 which will include 27 Business Class Seats, 76 Economy Max, and 211 Economy Class Seats.
At a special press conference held at World Travel Market lead by the Minister of Tourism for Argentina, Gustavo Santos and CEO of Edelweiss Air Mr. Bernard Bauer announced new direct services from Zurich to Buenos Aires. Flights will commence on 7 November 2018 with sales available with immediate effect. Also in attendance at the announcement and signing of the contracts was Mr. Horacio Rodriguez Larreta, Mayor of Buenos Aires. The flights will be operated on an A340-300 which will include 27 Business Class Seats, 76 Economy Max, and 211 Economy Class Seats.
Edelweiss plans to operate ZRH-EZE year round. The summer 2019 schedule might vary slightly but the current schedule is: Wednesday and Sunday 22:30 ZRH-EZE arriving 09:00 – Thursday and Monday's 13:05 EZE-ZRH arriving 06:30 It is expected the new service will see an additional 33,000 passengers from Switzerland visiting Argentina each year.
Edelweiss is a subsidiary of Lufhtansa Group.
"In other aviation news as we continue to grow the tourism sector in Argentina we are pleased to announce our flight schedules and new services available in Argentina's many airports. Our programme not only includes new flights, but also updates to our infrastructure which will increase capacity and provide tourists with an exceptional experience when travelling through Argentina.
A new aero-commercial programme that will double the number of passengers by 2019.
Our plans include the growth of Aerolineas Argentinas to a leading industry position, the incorporation of new airlines for more connection alternatives and the transformation of infrastructure and airspace to increase the capacity of Argentina's airports.
We continue to increase service as we connect to the provinces without the need to transit through Buenos Aires. The new Aerolineas Argentinas hub in Cordoba connects destinations in the north and south of the country, reducing waiting times for connections and lowering ticket prices.
Further to this we are promoting new air routes and the establishment of new airlines servicing Argentina (many offer a low cost option) so we are in a position to continue growing connections and direct flights throughout the country. 135 routes were approved and established last year and there are 505 additional routes requested this year between domestic and international routes".
Avianca recently announced flights will start operating from November2017 with daily flights to Rosario and then to Mar del Plata, both from Buenos Aires.
Lasa Patagonia is a company that will fly in this region serving as a connection to intermediate cities that provide the main routes of Aerolineas Argentinas, and to destinations in southern Argentina and Chile.
The estimated investment in Argentina is 73 million US dollars, giving direct and indirect employment to more than 750 Argentines, between qualified and unskilled positions, thus contributing to the development and interconnectivity of the entire Chilean Argentine Patagonia.
Its strategic partner is the Spanish company Air Nostrum, providing them with aircraft, their maintenance and even the crews with experience and approved by rigorous quality standards.
In the coming months LASA will fly routes to:
1: Connecting Ushuaia, Rio Grande, Rio Gallegos, El Calafate and Comodoro Rivadavia
2: Comodoro Rivadavia, Esquel, Bariloche, Trelew, Viedma and Neuquen
3: Comodoro Rivadavia, Trelew and Mar del Plata.
4: Temuco (Chile), Neuquen, Bahia Blanca and Mar del Plata
5: Puerto Montt (Chile), Bariloche, Neuquen, Santa Rosa, Mar del Plata
In the first 8 months of 2017 we have established more than 1 million new seats on international direct flights to Argentina.
Currently there are flights arriving into Argentina without the need to connect through Buenos Aires. This allows for more international tourists to arrive in the country besides Aeroparque and Ezeiza. Cordoba, Santa Fe, Salta, Jujuy, Tucuman, Mendoza, San Juan and Neuquen are receiving new flights from abroad.
Provinces that had international connections in 2015: Cordoba, Santa Fe, Salta
Provinces with international connections in 2017: Cordoba, Santa Fe, Salta, Jujuy, Tucuman, Mendoza, San Juan y Neuquen
New International routes currently in development include:
Madrid-Asuncion-Cordoba (Air Europa)
Santiago de Chile-Cordoba (Sky)
Lima-Rosario (Latam)
Lima-Salta (Latam)
Asuncion-Salta-Iquique (Amaszonas Paraguay)
Lima-Mendoza (Latam)
Panama – Rosario (Copa Airlines)
Santiago de Chile – Mendoza (Sky Airlines)
Montevideo – Cordoba (Amaszonas) August, 24th
Santa Cruz de la Sierra – Cordoba (Amaszonas) September, 14th
Panama-Mendoza – (Copa Airlines) November, 16th
From October 2017:
Santiago de Chile-Tucuman (Latam)
Santiago de Chile-San Juan (Latam)
Santiago de Chile-Neuquen (Latam)
Nineteen airports are being modernized and expanded at this time to allow for additional flights and an increase in passenger arrivals.
Additional flight information:
International routes
Azul Linhas Aereas: Belo Horizonte – Buenos Aires. (New route)
In October 2016, KLM added 5 flights weekly from to Amsterdam – Buenos Aires. We are currently negotiating a daily flight.
Latam
3 weekly flights connect Lima with Salta. This route sees the arrival of approximately 20,000 tourists per year. LIMA – ROSARIO with 4 flights weekly produces 27,000 passengers per year.
From December 15th five flights daily between Buenos Aires -Bogota and from February 17th 2018 flights Lima – Mendoza
Air Europa – Madrid – Cordoba
Currently 4 weekly flights Madrid – Cordoba with stopover in Asuncion. 1,100 passengers per week / 50,000 passengers per year. A330-200 for 275 passengers in economy class and 24 in business class. The flights depart Madrid at 23.45 and they arrive in Asuncion at 8:05am, local time, to depart at 9.35am to Cordoba, where they land at 11.20. The return flight departs at 16.50.
Departures from Madrid: Sundays, Mondays, Wednesdays and Fridays
Cordoba to Madrid: Mondays Tuesdays, Thursdays and Saturdays.
Direct connections from one of the five most important airports in Europe.
Nearly 700,000 tourists per year arrive in Argentina from Europe; 120,000 from Spain alone.
Amaszonas
New flight Montevideo – Aeroparque
From October 5th – 2 daily flights – Aeroparque -Montevideo 9.30 / 21.35
Aircraft seats 50 passengers
Flight duration: 40 minutes
Amaszonas Uruguay is part of the Amaszonas group that also has airlines in Bolivia and Paraguay.
New Flight- Iquique – Salta
Amaszonas Paraguay connects Argentina with Paraguay and Chile through 3 weekly flights between Asuncion (Paraguay) – Salta (Argentina) – Iquique (Chile).
From May 4th they operate scheduled flights on Tuesdays, Thursdays, and Sundays.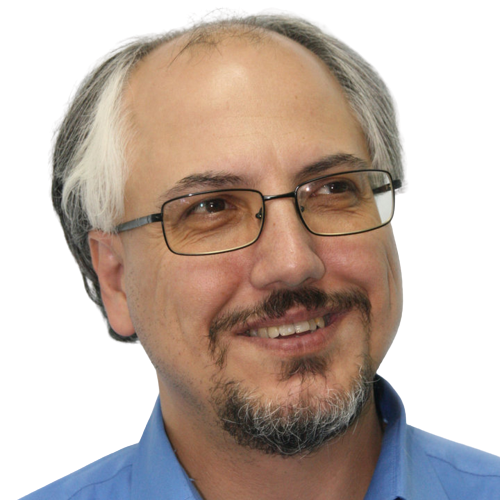 Theodore is the Co-Founder and Managing Editor of TravelDailyNews Media Network; his responsibilities include business development and planning for TravelDailyNews long-term opportunities.