New very wide body twin set to fly this summer.
GENEVA – Dassault announced that its new Falcon 5X will roll out on June 2 and is expected to make its maiden flight this summer.
The first 5X powered up for the first time at the end of August 2014 and started system ground tests last autumn followed by a vibration test campaign. It was joined by s/n 02 earlier this year.
Both aircraft are participating in ground testing and s/n 01 recently completed a second engine run up cycle. Bench testing of key systems, including the electrical and fuel system, hydraulics and the aircraft's advanced digital flight controls, is well advanced. Pilots have completed over 250 simulation flights on the global simulation bench at Dassault Aviation headquarters in Saint-Cloud, France which replicates the 5X's flight control, avionics and hydraulic systems.
"We are pleased with the way ground tests are proceeding," said Olivier Villa, Senior Vice President, Civil Aircraft, Dassault Aviation. "We are moving ahead with preparations for the first flight and expect the aircraft to take to the air this summer."
Dassault is also moving ahead with Falcon 5X static and fatigue testing, which started earlier this year. The 30-month airframe static and fatigue test campaign, being conducted at DGA-TA (formerly CEAT) in Toulouse, France, began with preliminary trials that cleared the aircraft for flight testing.
Accumulated simulated flights during fatigue testing will be equivalent to three times the design life of the airframe, or 60,000 cycles, including damage tolerance analysis. A total of 28 different mission profiles will be covered. Cycle testing will be followed by five rounds of limit load tests with ultimate loading equal to 1.5 times the design limit load.
The campaign will also include margin testing in which engineers intentionally vary input parameters beyond design values to verify the accuracy of computer model algorithms and, ultimately, the safety margins of the structure.
In addition to standard qualification tests, aircraft equipment will be subjected to a pair of efficient endurance testing methods – the Highly Accelerated Life Test (HALT) and Highly Accelerated Stress Screening (HASS) – part of a comprehensive effort to ensure that the 5X is fully mature by delivery of the first aircraft. The testing will expose equipment and systems to extreme vibration, humidity, temperatures, pressure and other in-flight phenomena exceeding those that the aircraft will be subjected to in service.
The 5X development also benefits from the use of Dassault's new FalconScan tool, developed for onboard fault diagnosis. It has already proven very valuable facilitating ground testing.
Unveiled at the National Business Aviation Association Convention in Las Vegas, Nevada in October 2013, the Falcon 5X will feature the largest cabin cross section and the most advanced flight controls in the industry derived from the pioneering digital flight control system designed for the 7X.
Third Falcon 8X Joins Flight Test Program
The third and final Falcon 8X test aircraft has taken to the skies as the flight test campaign for the new ultra long range trijet moves into high gear.
Falcon 8X s/n 03 took off from Dassault Aviation's Bordeaux-Merignac facility on Monday, May 11 at 2.00 p.m. local time with test pilots, Etienne Faurdessus and Damien Brault at the controls. The flight plan was similar to that of s/n 02, which joined the test campaign on April 2.  
In June, s/n 03 will be ferried to the Falcon completion facility in Little Rock, Arkansas, where it will be fitted out with a full cabin and tested for cabin comfort and sound level.
"We are very pleased with the way the Falcon 8X flight test program is progressing," said Eric Trappier, Chairman and CEO Dassault Aviation. "All three aircraft have exhibited flawless handling and responded exactly as intended when designed."
The first two test aircraft are both well into the certification campaign at the Dassault flight test center at Istres, near Marseille, France.
S/n 01 recently finished opening the flight envelope, including high speed performance testing at Mach 0.96 (beyond its MMO), maximum ceiling of 51,000 ft and full range of angles of attack. The aircraft also tested out different weight configurations, including MTOW, and underwent a high energy brake test campaign.
Meanwhile, s/n 02 has begun its test routine, which is aimed at verifying key performance parameters such as fuel consumption and landing/takeoff distance. Completion of certification performance trials is anticipated this summer.
Altogether, the three test aircraft have completed 50 sorties as of mid-May. The full program will total some 200 flights and 500 flight hours through final EASA and FAA certification, which is anticipated in mid-2016.
Aircraft production is also well advanced. Eight aircraft are currently in final assembly and 15 other units are at various stages of production.
Unveiled in May 2014 at European Business Aviation Convention & Exhibition (EBACE), the latest addition to the growing Falcon business jet family rolled out on December 17 and made its maiden flight on February 6. It will offer all the advanced technological features of the popular Falcon 7X from which it is derived, including the industry's quietest and most comfortable cabin. The 8X will also feature the greatest range and the longest cabin in the Falcon line, along with the most extensive selection of cabin configurations available on any large cabin business jet.
Photo caption: Dassault's Falcon 5X.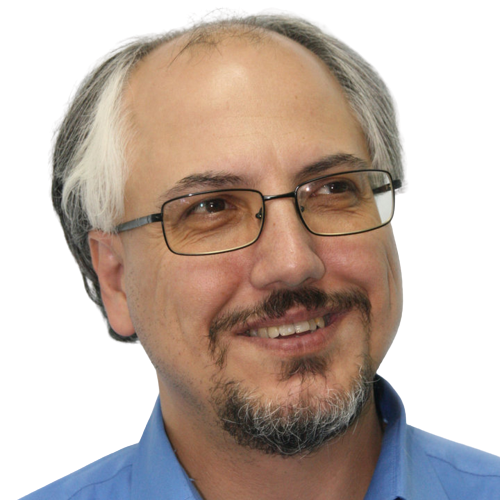 Theodore is the Co-Founder and Managing Editor of TravelDailyNews Media Network; his responsibilities include business development and planning for TravelDailyNews long-term opportunities.