Flight LH 418 bound for Washington DC on 15 January was far more than just one of the 1,300 scheduled flights operated by Lufthansa that…
Flight LH 418 bound for Washington DC on 15 January was far more than just one of the 1,300 scheduled flights operated by Lufthansa that Wednesday. When the Boeing 747-400 'Sachsen-Anhalt' lifted off from Frankfurt at 13:10 hours, it was a world premiere, ushering in a new era in communications in global air travel. During the three-month trial phase of FlyNet, Lufthansa is the first airline worldwide to provide powerful, high-speed broadband access during a scheduled flight. The technically ambitious project is the result of the collaboration between Lufthansa and Connexion by Boeing launched in mid-June 2001. From March, as the next obvious step in the FlyNet project, Lufthansa is equipping al its 55 airport lounges worldwide with WLAN Internet access in conjunction with its partner Vodafone D2. Even during transit, passengers will thus be able to take advantage of advanced, high-speed communications: Internet connectivity on board and on the ground; all from one source.



The new service will be available free of charge to all passengers on Lufthansa flights between Frankfurt and Washington (LH 418 and LH 419) exclusively until 15 April. The FlyNet portal, which was specially developed with Tomorrow-Focus AG, provides a full range of up-to-date information, including financial, travel and lifestyle news, as well as Miles&More, product and service information from Lufthansa. Updates on major news from the world of politics, business, sport and culture and a wealth of information about the region to which the aircraft is flying will also be constantly relayed via satellite. From mid-2004, use of the FlyNet portal during routine operations will remain free of charge. Later on, Internet access during scheduled operations is expected to cost between 30 and 35 euros per flight leg. In addition, passengers will be able to redeem Miles&More bonus miles to surf the Internet.



'The very idea of FlyNet was exciting, but what really inspired me was the enthusiasm, the professionalism and the stamina of our team during its implementation. Innovation with the customer in mind has resulted in today's world premiere,' says Wolfgang Mayrhuber, Deputy Chairman of Deutsche Lufthansa AG. For the trial phase, Lufthansa has already secured leading organisations such as Siemens, BASF, Software AG and Boehringer Ingelheim, which will take part in the trial phase and test access to their own corporate Intranet and mail servers via a Virtual Private Network (VPN); a secure, firewall-protected Internet connection; for staff travelling on business. This special application is possible thanks to the large bandwidth of up to three megabits per second for downloads and a current speed of 128 kilobits per second for uploads (this will later increase to 750 kilobits per second). Even at a cruising altitude of 10,000 metres and speeds of up to 900 km/h, Fly!

Net guarantees transmission of information and entertainment content and seamless integration into corporate communication networks – amid all the comforts of the best in-flight service.



'The Connexion by Boeing service gives travelers new and unprecedented choices for managing their time in flight and on the ground,' said Connexion by Boeing President Scott Carson. 'Lufthansa is widely recognized and respected as a leader in innovation, in communication and in customer service, and is demonstrating to its passengers today what the world of tomorrow will be like.'



Any standard notebook can be easily connected to the on-board network via an Ethernet network cable. The Lifebook S6010, several of which will be available for loan on board, free of charge, provides an even more elegant solution. The laptop, designed by Fujitsu Siemens Computers, provides Internet connectivity via state-of-the art Wireless LAN (WLAN) technology. Lufthansa is working with the Federal Aviation Office (LBA) to secure the release of WLAN for general use, so that in future all passengers will be able to benefit from this future-oriented technology. In Business and First Class passengers will also be able to plug their laptops directly into sockets at their seats.



Access to the Internet itself is via one of the standard Web browsers such as Microsoft Internet Explorer or Netscape. If passengers encounter any problems with FlyNet during a flight, help is immediately at hand. On each flight there will be a team of three highly trained FlyNet Assistants, who are easily recognisable by their special uniform.



Lufthansa Technik is responsible for the technical modification of the Boeing 747-400 and for ensuring its airworthiness, and will also carry out the maintenance of all aircraft-relevant components. During the setting up of the information structure on the Boeing 'Sachsen-Anhalt', Lufthansa Systems proved its expertise as a specialist IT provider. The components for the on-board data network were supplied by Cisco Systems and were specially certificated for use on aircraft by Lufthansa Technik.



From the middle of this year Lufthansa plans to introduce FlyNet throughout its long-range fleet, which by then will consist of 80 aircraft – Boeing 747-400s, Airbus A330s and A340s.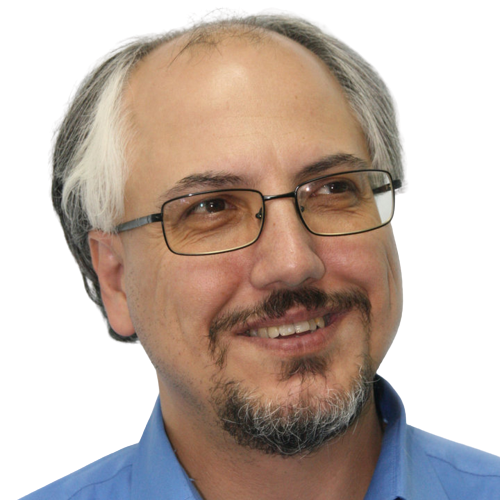 Theodore is the Co-Founder and Managing Editor of TravelDailyNews Media Network; his responsibilities include business development and planning for TravelDailyNews long-term opportunities.