Collinson Group research found that spending time with family (21%), providing for family (20%), and saving for the future (14%) are the three top priorities for America's most affluent consumers.
LOS ANGELES – Today's affluent U.S. consumers prioritize their loved ones and enriching experiences ahead of luxury products and short-term satisfaction, according to new research from Collinson Group. Higher average incomes and a healthier older population are rapidly expanding the affluent middle class in the U.S., and the findings reveal distinct motivations and attitudes which go beyond traditional demographic and geographic boundaries.  
Collinson Group, a global leader in influencing customer behavior, commissioned research with more than 4,400 consumers in eight countries: Brazil, China, India, Italy, Singapore, the United Arab Emirates, the United Kingdom and the United States, and the findings reveal four consumer groups or "tribes" who have different motivations but share common traits which cut across age, gender and international boundaries.
The research found that spending time with family (21%), providing for family (20%), and saving for the future (14%) are the three top priorities for America's most affluent consumers.
"Priorities have shifted away from luxurious trappings, and the quality of experience is increasingly the new currency for today's affluent middle class," said Christopher Evans, Director at Collinson Group. "Understanding these new motivations and offering tailored communications, rewards and experiences are key to winning the hearts and wallets of the affluent middle class."
Prudent Planners, the most prominent group in the U.S., are motivated primarily by family and helping others. Stylish Spenders are a small but influential tribe and yearn for the finer things in life. Mid-life Modernists are characterized by their enthusiasm for technology and Experientialists put exclusivity and money-can't-buy experiences at the top of their priorities.
"The affluent middle class are the most valuable customers for many brands, particularly in the financial and travel sectors," stated Evans. "Traditionally, the middle class is defined by income, spend or the products they buy, but this group also shapes the aspirations, buying habits and behavior of other consumers."
The Four Tribes: A Global Snapshot
Prudent Planners: Representing 41 percent of the overall sample, they are the largest tribe and most prevalent in the U.S. and United Kingdom.
Three-quarters cite spending time with family as their top indulgence and they have a higher than average interest in giving to charity (31%) and protecting the environment (30%).
They are valuable customers, but less motivated by material products and spend less time using technology such as smartphones or apps; 47 percent spend fewer than five hours using a smartphone, compared to only 30 percent globally.
Stylish Spenders: Most common in China and the United Arab Emirates, they seek the finer things in life and invest in traveling in style across all aspects of the travel journey.
They are four times more likely to buy leading brands and drive a luxury car than other affluent middle class consumers; 76 percent compared to 22 percent, and 70 percent compared to 25 percent, respectively.
Fifty-five percent are 34 years of age or younger and 32 percent earn more than $190,000 per year
Despite their high spending power, this group is the most loyal to brands they trust; on average, they participate in five loyalty programs and report loyalty to as many as eight brands.
Mid-Life Modernists: Well represented in India and Singapore, they are most notable for their enthusiastic use of technology.
Sixty-one percent cite gadgets as their biggest indulgence
Three-quarters are prepared to recommend a company to their friends and family
Digital experience has a significant influence on this group and businesses investing in this area have the opportunity to create powerful advocates
Experientialists: Unique, money can't buy experiences and exclusivity motivates this tribe, which is prevalent in China, the United Arab Emirates and the United Kingdom.
They prioritize experiences such as spending on holidays (81%) and dining out or luxury foods (64%)
Experientialists desire more holidays and leisure time; international content and benefits, flexible rewards and attainable travel redemption options are attractive to this tribe
Tribal Attitudes on Travel: A Global Snapshot
Travel is a common motivator for the affluent middle class; they expect their banks or credit card providers to offer travel enhancements such as airport lounge access, expedited security and upgrades, but expectations vary by tribe.
Stylish Spenders travel in luxury and nearly 30 percent view services such as airport lounge access, concierge, and pick-up by limousine as "essential" when traveling by air. Hotels and airlines can attract this tribe by leveraging exclusive rewards or invitation-only access, like Delta Air Line's Delta 360 club.  
Prudent Planners and Mid-Life Modernists represent 69 percent of the affluent global middle class. Prudent Planners take an average of six business and leisure trips per year, less than other tribes, and 67 percent of Mid-Life Modernists are engaged members of loyalty programs. Brands offering flexible travel-related rewards for family members, such as points transfers, access to lounges, or priority airline seating for family, will appeal most to these two groups.
Sixty-seven percent of Experientialists use travel as a way of keeping in touch with friends and family, and they are most likely to enjoy experiencing a different culture (76%). For example, credit card companies can offer travelers priority access to the world's best restaurants or unique cultural events and experiences.
Technology Differentiators among Tribes: A Global Snapshot
The research shows a strong correlation between the most active users of technology and a willingness to recommend and endorse brands they trust. However, there are clear differences in how the tribes prefer to use technology and engage with brands.
Seventy-three percent of Stylish Spenders value personalized information and the opportunity to tell others about access to exclusive destinations, hotels and restaurants via social media channels
Prudent Planners value face-to-face interactions rather than solely focusing on digital channels, but offering family-centric promotions and price comparisons via mobile devices can effectively engage Mid-Life Modernists, as 61 percent cite gadgets as their biggest indulgence.
Experientialists live for the moment and expect brands to regularly update digital content to maintain their interest. Seventy-four percent expect personalized offers and communications and 73 percent expect brands to know who they are and treat them differently through unique experiences.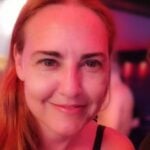 Tatiana is the news coordinator for TravelDailyNews Media Network (traveldailynews.gr, traveldailynews.com and traveldailynews.asia). Her role includes monitoring the hundreds of news sources of TravelDailyNews Media Network and skimming the most important according to our strategy.
She holds a Bachelor's degree in Communication & Mass Media from Panteion University of Political & Social Studies of Athens and she has been editor and editor-in-chief in various economic magazines and newspapers.