Departing on December 15, 2017, this epic journey from Miami to London will allow guests to explore Cuba and the Caribbean; sail the Panama Canal and the South Pacific; call upon ports in Asia, from Hong Kong to Ho Chi Minh City; and see the Arabian, Red and Mediterranean Seas, before concluding in the North Atlantic.
LOS ANGELES – With just days before its second ship, Viking Sea, is christened in Greenwich on the Thames River in London on May 5, Viking Ocean Cruises announced that its fourth ship, Viking Sun, will spend her maiden season sailing the company's first-ever World Cruise, spanning 141 days and visiting five continents, 35 countries and 66 ports, with 12 port overnights.
Departing on December 15, 2017, this epic journey from Miami to London will allow guests to explore Cuba and the Caribbean; sail the Panama Canal and the South Pacific; call upon ports in Asia, from Hong Kong to Ho Chi Minh City; and see the Arabian, Red and Mediterranean Seas, before concluding in the North Atlantic. Like on all Viking itineraries, World Cruise guests will enjoy a complimentary shore excursion in each of the 66 ports and free unlimited Wi-Fi; they will also receive Business Class airfare and all gratuities and service fees, along with an extensive list of added-value inclusions in their cruise fare.
"Ever since our first ship set sail last year, we have been focused on bringing the destination back to ocean cruising. Our unique, award-winning approach allows our guests to explore comfortably, with experiences that enrich their lives along the way," said Torstein Hagen, Chairman of Viking Cruises. "This World Cruise is the most extensive and culturally immersive itinerary we have ever offered, and we are pleased by the early interest in pre-sales we have seen from our guests and industry partners."
World Cruise Highlights
Viking's first-ever World Cruise visits dozens of legendary cities, charming ports and idyllic islands in one seamless itinerary. Guests will immerse themselves in the world's rich cultures during included excursions that provide unmatched insight into daily life, as well as Privileged Access visits to cultural institutions. Overnight stays in 12 cities allow World Cruise guests to delve deeper into the destination; and Viking's Culture Curriculum® offers additional enrichment through onboard lectures and entertainment. Guests may choose the 141-day cruise from Miami to London, which includes 21 days of sailing from Miami to Los Angeles; or they may also choose to cruise from Los Angeles to London, a 120-day itinerary. Full details on the World Cruise can be found on Viking's website here; highlights include:
– Havana's Authentic Old Town—Guests will spend two days in Havana, engaging in authentic experiences with the Cuban people – from hearing a local jazz ensemble to visiting an artist's studio – and exploring the city's neoclassical, baroque and colonial architecture.
– The Path Between the Seas—Forty-eight miles long, the Panama Canal links the Atlantic and Pacific at the narrowest stretch of the Isthmus of Panama, cutting thousands of miles off shipping routes. Crossing this manmade wonder, Viking Sea will be raised and lowered through enormous locks at each end.
– Papeete, Tahiti: Gaugin's Paradise—One of the world's most visually stunning and romantic destinations, Tahiti is the cultural hub of French Polynesia. Guests will enjoy an overnight stay in Papeete, letting them immerse themselves in its continental flavor.
– Auckland, City of Two Harbors—During an overnight stay in New Zealand's "City of Sails," guests will have ample time to take in Auckland's stunning setting between two harbors.
– Shanghai, Astonishing Blend of Old and New—One of the world's most important ports, Shanghai is a modern metropolis and center of finance. An overnight stay allows time for guests to explore its famous and historic Bund, the elegant riverfront promenade, or stroll the inviting grounds of the dynastic Yuyuan Garden.
– Sydney: Cultural Capital of "Oz"—Guests will have the opportunity to sail into Sydney's magnificent harbor, the world's largest, and an overnight stay gives the opportunity to admire the Sydney Opera House, the Royal Botanic Gardens and The Rocks district of shops and markets.
– Bangkok, Siam of Old—From Viking's overnight port in Laem Chabang, guests will have ample time to discover Bangkok's revered temples (or wats) and traditional floating markets, as well as to tour the elegant buildings of the renowned Grand Palace, long home to the kings of Siam.
– Singapore, Bustling Island Nation—Spread across 63 islands at the tip of the Malay Peninsula, Singapore is the world's only island city-state. An overnight stay here allows guests to take in its sophisticated wonders, including the stunning National Orchid Garden.
– Medieval Malta—Long a crossroads for trade between Africa and Europe, the island of Malta has been shaped by generations of rich history and influence. Guests can take in the medieval ambience of Valletta and Mdina and enjoy the stunning coast that is dotted with iuzzu fishing boats, blue grottoes and sweeping bays.
– Greenwich: London at your Door—The celebrated historic Royal Borough of Greenwich, on the Thames River, is Viking's docking location in London, providing guests with easy access to the regal capital's iconic sights, including Parliament and Big Ben, Westminster Abbey, Buckingham Palace and St. Paul's Cathedral.
Viking Sun
Viking's ocean ships have a gross tonnage of 47,800 tons, boast 465 cabins and accommodate 930 passengers. Viking Sun will be the company's fourth ship in the fleet and will be delivered in late 2017; the two remaining yet-to-be-named ships will be delivered in 2018 and 2020, respectively. Classified by Cruise Critic as "small ships," Viking's ocean fleet features understated elegance and modern Scandinavian design. Features include:
– All Veranda Staterooms: Guests can choose from five stateroom categories, starting from a 270 sq. ft. Veranda Stateroom, all with private verandas and premium amenities that include king-size beds with luxury linens, large showers, luxury toiletries, heated bathroom floors and large interactive flat-screen LCD TVs with movies-on-demand.
– Explorer Suites: The ship will feature 14 Explorer Suites, which are two-room suites ranging from 757 to 1,163 sq. ft. that offer sweeping views from wraparound private verandas as well as the most amenities and privileges of any category onboard.
– Two Pool Choices: In addition to the Main Pool with a retractable roof permitting any-season swimming, the ship will feature a first-of-its-kind glass-backed Infinity Pool cantilevered off the stern, allowing guests to swim surrounded by their destination.
– LivNordic Spa: In keeping with Viking's Nordic heritage, The Spa onboard is designed with the holistic wellness philosophy of Scandinavia in mind—from the centuries-old tradition of the sauna to a Snow Grotto where snowflakes gently descend from the ceiling through chilled air. Berlitz Cruising & Cruise Ships 2016 named it one of the "5 best cruise ship spas."
– Explorers' Lounge and Mamsen's: Share a cocktail with friends. Linger over a Norwegian breakfast and a nautical history book. The Explorers' Lounge and Mamsen's gourmet deli are thoughtful spaces located at the bow and designed in the Scandinavian spirit, for complete relaxation and for marveling at sweeping views through double-height windows.
– The Wintergarden: Guests looking for serenity will find it in the Wintergarden. In this elegant space under a canopy of Scandinavian trellised wood, guests can indulge in afternoon tea service.
– Dining Choices: Viking's ocean ships offer multiple restaurant locations and food choices—from fine dining in The Restaurant, which serves three full meals and the widest choice of culinary options, and the World Café, which serves international fare and regional specialties—to intimate dining experiences at The Chef's Table, which offers a multi-course tasting menu complete with wine parings, and Manfredi's, which features freshly prepared pastas and Italian favorites. Additionally, The Kitchen Table focuses on regional dishes from market to table; the Pool Grill specializes in gourmet burgers; afternoon tea and scones are available in the Wintergarden; and Mamsen's serves Norwegian deli-style fare. Furthermore, with multiple choices for outdoor seating during meals, Viking's ships offer the most al fresco dining at sea.
– Enriching Entertainment: Connecting guests to their destinations through authentic experiences is central to Viking in creating "the thinking person's cruise." Instead of casinos and water slides, guests are offered Viking's Culture Curriculum® including: world-class lectures on history and art; tasting of vintage wines from their destinations; restaurant menus inspired by local cuisine; informative port talks; enriching Destination Performances featuring folkloric shows and musicians playing regional and classical music; an onboard cooking school allowing guests to learn how to prepare local specialties.
– Sustainable Features: Designed with the environment in mind, Viking's ocean ships feature energy-efficient hybrid engines, hydro-dynamically optimized streamlined hull and bow for maximum fuel efficiency and equipment that minimizes exhaust pollution and meets the strictest environmental regulations.
The Viking Difference
Designed for discerning travelers, Viking offers guests "the thinking person's cruise" as an alternative to mainstream cruises. The Viking Difference provides guests with extraordinarily well-designed cruises that bring them closer to the cultures of the world. Ships are small to get guests closer to their destination, with more time in port, more overnights and fewer days at sea. Onboard, guests find serene Scandinavian spaces, where every room is beautiful and functional, quiet and filled with light. All-veranda ships mean that guests experience every day with a new, expansive vista. With the most al fresco dining at sea, featuring regional cuisines and always-available American classics, Viking's guests can truly dine in their destination. A focus on cultural enrichment brings immersive experiences onshore and onboard. And only The Viking Way brings guests itineraries that feature Local Life, Working World and Privileged Access experiences.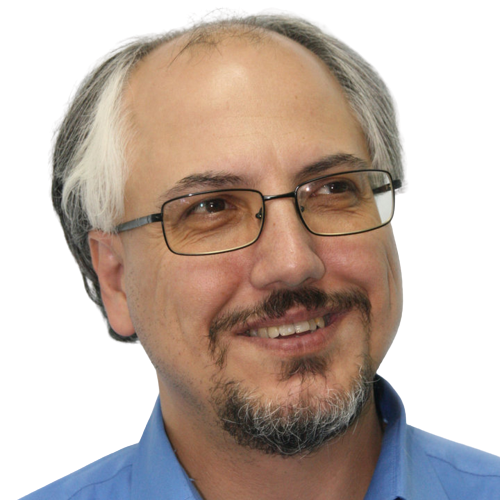 Theodore is the Co-Founder and Managing Editor of TravelDailyNews Media Network; his responsibilities include business development and planning for TravelDailyNews long-term opportunities.