British holidaymakers have continued to holiday during the past 12 months, but following an extraordinary couple of years there have been some changes to the way they holiday, with world events impacting people's choice of holiday type and destination.
The holiday market was up in 2016, with ABTA research showing growth in both the number of Britons taking a holiday and in the average number of holidays taken per person. According to the ONS, in the 12 months to September 2016, the number of visits abroad by UK residents was 7% higher when compared with a year earlier; expenditure on these visits also increased by 10% during this period1.
In 2016, people opted for more city breaks and fewer traditional beach holidays, according to ABTA research. Key destinations were North America and Europe which saw increases in British visitors of 4% and 9% respectively2. The combined turnover of ABTA's Membership increased to £33.07 billion for the 2015/16 financial year which ended on 30 June 2016.
Capacity was the story of 2016, and destination winners and losers emerged as people chose more familiar destinations or places they perceived to be safer. With Tunisia effectively closed to British tourists, Egypt visitor numbers falling due to restrictions on flights to Sharm el Sheikh airport, and a fall in business to Turkey following several high-profile incidents, some resorts in the western Med were stretched to capacity and this was particularly marked during the summer. Overall, the summer holiday market was up by 5%3 year-on-year, however some countries saw significantly higher numbers, with Portugal seeing an increase of 23%, Spain 20% and Cyprus 17%. Holidaymakers were also prepared to travel further afield, and travel companies responded to this demand with long haul holidays and more comfortable aircraft.
In a year of change and uncertainty, people sought the support, protection and convenience of a package holiday and more than half the population (53%) opted for one, according to ABTA research. These numbers are up by more than 10% from 2011, and are being driven by the oldest and youngest age groups as well as the more affluent households.
Many countries were impacted by challenging and high profile events, including terrorist attacks in Brussels, Munich, Nice and Istanbul, an attempted military coup in Turkey and the Zika virus in parts of the Americas, Asia and the Caribbean. Large earthquakes devastated parts of Italy and New Zealand, and Hurricane Matthew tore through the Caribbean. It was impossible to ignore the impact of political events, with the UK voting to leave the European Union being perhaps the most significant.
Whilst Brexit dominated the headlines, it did not have much immediate impact on holiday taking during 2016. However, the subsequent fall in the value of the pound instantly hit holidaymakers and their spending power overseas. Consumer confidence levels have held up well in the months since the referendum result, but the full ramifications of Brexit will not be known for many years.
Key Trends 2017
The Currency Conscious Holiday
Recent fluctuations in the value of the pound are expected to continue into 2017, and it is likely that this will influence holiday decisions. According to Virgin Holidays, value for money is a key choice-driver for over half of their customers, with changes to the strength of the pound impacting their choice of holiday destination. Destinations where the pound may go further include Argentina, Mexico and South Africa. Some holidaymakers are also seeking to protect themselves against currency fluctuations by going all-inclusive; 18% of people took an all-inclusive holiday in the last 12 months, whilst a quarter (25%) are planning to take one in 2017.
Long Haul City Breaks
With the city break firmly established as people's favourite holiday type – over half of Brits (53%) took one in 2016 compared to 38% who took a beach holiday – city breakers are looking further afield for their next holiday and the city break is going long haul. Wider availability of new aircraft, such as Boeing's Dreamliner and the Airbus A380, is making longer journeys more attractive and comfortable. Additionally, the abolition of Air Passenger Duty (APD) bands C and D in April 2015 has meant a welcome saving for people flying long haul. Destinations include Tokyo, Cape Town, Dubai, Hong Kong and Bangkok. U.S. cities including L.A., Miami, Boston and Washington are also popular. Thomson Holidays launched city breaks to New York, Las Vegas and Singapore at the end of 2016 so the trend looks set to continue.
Microadventures
An increasing drive for healthier lifestyles is spilling over into the way we holiday according to Euromonitor's Global Trends Report 2016, and the microadventure is a key component of this trend. Defined by British adventurer and author Alastair Humphreys as 'small and achievable, for normal people with real lives', busy holidaymakers are opting to spend some of their holiday or a short break experiencing destinations in a more active way by taking part in a microadventure. From white water adventures in London's Lea Valley to kayaking in the Loire valley, horse-riding in Andalucía to climbing Mount Vesuvius or enjoying one of Budapest's spas, microadventures can be affordable and easily achievable. Almost one in ten (9%) people took an activity holiday in 2016 according to ABTA research, and the microadventure looks set to boost this further in 2017.
Travel Technology Hits the High Street
Holidaymakers may well find themselves enjoying their hotel, resort or destination before they travel as travel companies use technology such as virtual reality to let people 'try before they fly'. Some travel companies, including Thomas Cook, Thomson Holidays, Kuoni and Virgin Holidays, have opened concept stores on the high street where technology and digital take centre stage to help their customers experience their destination, as well as to build bespoke itineraries and trips. Thomson has created a new web-based tool to offer suggestions to customers of things to see and do, using left and right swipe functionality to seamlessly build an itinerary for a city break. Thomas Cook has been using virtual reality to allow customers to experience their new aircraft.
Sustainable Tourism Takes Centre Stage
2017 is the UN Year of Sustainable Tourism for Development and this is expected to put sustainable tourism right at the heart of the agenda. According to the UN, 'well-designed and well-managed tourism' can contribute to sustainable development, to job creation, to trade and to fostering better understanding amongst different cultures. It is expected that travel companies will be inspired by this year to look at their role in the destinations they sell to. G Adventures has introduced a number of new social enterprise projects into its trips for 2017 to give back to local communities and keep tourism dollars in destination. ABTA's own Travelife subsidiary, which audits and accredits hotels for their sustainability credentials, will continue to expand its base, and promote the business and social benefits of sustainable tourism.
"This report draws on market information, news from ABTA Members and ABTA research, as we reflect on a challenging but successful year for the travel industry and look at the prospects for 2017", says Mark Tanzer, Chief Executive ABTA.
"What makes the travel industry so exciting is its dynamic nature; new destinations emerge and niche trends become mainstream, as travel companies evolve and innovate to meet the needs and desires of their customers. With that in mind, we've outlined some key trends for the year ahead which are likely to influence holiday habits in the next 12 months.
ABTA's 12 'Destinations to watch' for 2017 are also included in this report. We have identified a mix of destinations that are expected to capture the public's imagination for a variety of reasons. It could be that the destination has suddenly become more easily accessible thanks to new routes, it is hosting a major event, featuring in a Hollywood blockbuster or, it could simply be that its time has come.
Our choices are based on the best insider knowledge and are designed to inspire holidaymakers to try out new experiences and destinations or see old favourites through new eyes."
1 ONS, Statistical bulletin – Overseas travel and tourism: Sept 2016
2 ONS, Statistical bulletin – Overseas travel and tourism: Sept 2016
3 GfK – Travel Leisure Monitor October 2016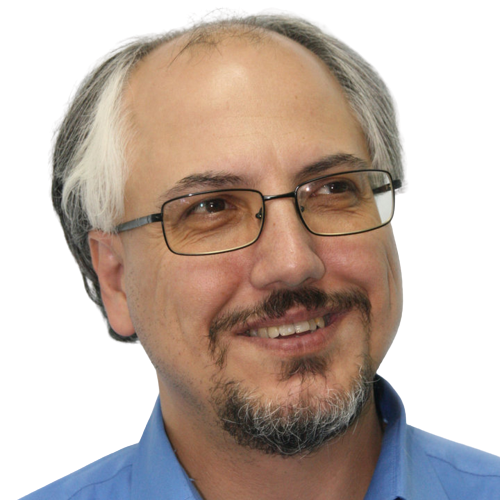 Theodore is the Co-Founder and Managing Editor of TravelDailyNews Media Network; his responsibilities include business development and planning for TravelDailyNews long-term opportunities.