New Hotels for Global Nomads, a new exhibition at the Smithsonian's Cooper-Hewitt, National Design Museum, demonstrates that…
New Hotels for Global Nomads, a new exhibition at the Smithsonian's Cooper-Hewitt, National Design Museum, demonstrates that hotels today advance how people live in cities, travel around the world, conduct business, commune with nature and even construct their fantasy lives. The modern hotel not only offers a place to sleep, but also provides its guests with an escapist experience, through its design, sense of spectacle and amenities. The modern hotel also furnishes many of its guests with a fully functional office-away-from-the-office, vital in today's fast-moving business climate.



New Hotels for Global Nomads combines architecture, interior design, photography, film and works of art to show just how varied and dynamic hotels can be today. Among the new generation of hotels explored in the show are The Hotel in Lucerne, which re-creates movie scenes on its guestroom ceilings to express the hotel as cinematic experience; The Venetian in Las Vegas, an outstanding example of the gambling capital's new generation of scenographic hotels; the luxurious, sail-shaped Burj al-Arab in Dubai, the tallest hotel in the world, with many of its interior surfaces sheathed in gilt.



Encompassing two full floors of Cooper-Hewitt, National Design Museum, the exhibition highlights more than 35 real and conceptual examples of modern hotels and their services, as well as materials on legendary historic hotels. The exhibition is organized into five themes – Urban Hotels, Hotels as Global Business, Hotels on the Move, Natural Hotels, and Fantasy Hotels – taken from the historic evolution of hotels. The contemporary projects in the exhibition reinterpret and reinvent these historic themes to forecast directions for the development of hotels in the 21st century.



Six installations or projects have been specially commissioned by Cooper-Hewitt, National Design Museum for this exhibition. Many have been designed for particular spaces within the Museum's home, the former Andrew Carnegie Mansion. Artist Tom Sachs is creating a room-sized work, entitled Compact Full Feature Hotel Room, to be installed in one of the museum's second-floor galleries. Architect Joel Sanders has designed the 24/7 Hotel Room as a new model for accommodating today's style of business travel, which merges private, social and business activities. Maureen Connor's Roles People Play, an installation in a Carnegie family bedroom, explores the sexual dynamics of hotel rooms. In addition to the special commissions, the exhibition will present the premiere of a new work, Private Dancer, by artist Toland Grinnell, and a new project, Lobbi_Ports, by the architectural group Servo.



URBAN HOTELS – Urban hotels were the products of epochal changes throughout the Western world in the early 19th century. The opening of a new hotel signified a city's economic and cultural coming-of-age. Hotels also met the new middle class's growing mobility and provided public arenas where the grand – and not-so-grand – could see and be seen. The hotel projects highlighted in the exhibition show how the city hotel has re-emerged as design palace, social mecca and urban jewel. Featured projects in the exhibition include hotels in New York, London and Philadelphia by such leading designers as Jean Nouvel, Philippe Starck and Antonio Citterio.

HOTELS AS GLOBAL BUSINESS – As early as the 1830s the public rooms of hotels had become modern agoras where men conducted business. Here you meet everybody and everybody meets you, English novelist Frederick Marryat noted at the time when he visited America. While the hotel has long been a place to do business, hotels are also big business in themselves. The projects in this section of the exhibition represent key components of today's global economy, functioning not only as work and home environments for business travelers but also as depots on a vast network of digitally connected sites. Design and architecture also continue to play an important role in the development of new hotel brands. In this section, projects range from Japanese capsule hotels and Andre Balazs' Standard Hotels to the music video Weapon of Choice, which is set in a Los Angeles business hotel.



HOTELS ON THE MOVE – No invention transformed modern life, and hotel culture with it, like railroads. Beginning around 1840, urban hotels were constructed in close proximity – and even physically connected – to grand railroad terminals. Railroad cars themselves served as traveling hotels for tourists and businesspeople alike, who enjoyed comfortable sleeping compartments and elegant dining cars. Today other modes of transportation from airplanes to automobiles inspire hotels on the move. Examples in the exhibition include the Habitation Module for the International Space Station, which serves as a prototype for space tourism in the future, and a conceptual hotel based on the module of the tourbus.



NATURAL HOTELS – Hotels in natural settings emerged in the 19th century to provide respites from city life and industrialization. Resorts in nature launched new forms of hotel architecture. With an alchemist's intent, designers turned nature into a tourist spectacle. Even previously unpopulated areas were converted into edens of leisure. And, by showcasing a region's natural scenery and marketing hotels and scenery together, resort hotels helped reinforce national identity, linking Switzerland with the Alps and Canada with the Rockies. Today's natural hotels continue this tradition. The exhibition examines some spectacular examples, from an eco-tourist African spa in a pristine wildlife habitat to simple, artful tents by Dutch sculptor Dre Wapenaar.



FANTASY HOTELS – Hotels are communities of strangers who gather outside their normal environments for brief periods of time. As homes away from home, hotels also encourage people to fantasize and, in the hands of designers, they achieve an otherworldly, Alice-in-Wonderland quality via artful manipulations of imagery, illusion and perception. The projects in this section prove that eroticism and escapism continue to charge the design fantasies of architects and artists today. Featured projects include the full-scale installation Roles People Play, which explores the sexual dynamics of hotel suites, and the ultra-luxurious Burj al-Arab. Throughout the exhibition, projects are represented through models, digital imagery, furnishings, music videos or full-scale installations. The show highlights the work of such notable international figures as architects Jean Nouvel and Diller+Scofidio, artists Tom Sachs and Sophie Calle, film director Spike Jonze, among many others.



There are also investigations into the meaning and functionality of the modern hotel experience through advertising, and its transference of design principles to other industries, including aircraft seating and new media technologies. Visitors will be able to interact with actual Japanese capsule hotels, try on Eye-Trek movie goggles used on airplanes, and experience a giant heart-shaped bathtub.



In addition to featuring contemporary projects, the exhibition will include furniture, advertisements and photographs of such celebrated historic hotels as Frank Lloyd Wright's Imperial Hotel in Tokyo; the Savoy in London; the Waldorf-Astoria in New York; and the Americana in Bal Harbor, Florida. These important precedents reveal the hotel's tradition as a trendsetter in design, technology and social customs. The Annunciator, a precursor of the telephone or intercom, was introduced at Boston's Tremont Hotel in 1829 and increased guest privacy, a budding social concern at the time.



The exhibition is organized by Donald Albrecht, exhibitions curator at Cooper-Hewitt, National Design Museum since 1996. This exhibition is where design meets fantasy, says Albrecht. It's timely, too. Opening just over a year after the terrorist attacks, the exhibition shows that our world is still committed to travel and tourism, and that hotels remain key components of that world. The installation of New Hotels for Global Nomads is designed by Architecture Research Office, a New York-based firm headed by Stephen Cassell and Adam Yarinsky. A specially commissioned project by Architecture Research Office, NewYork Nature Hotel, will also be featured in the exhibition.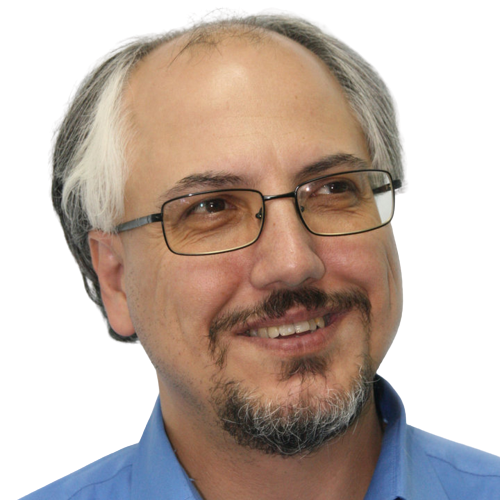 Theodore is the Co-Founder and Managing Editor of TravelDailyNews Media Network; his responsibilities include business development and planning for TravelDailyNews long-term opportunities.