5-Star oceanfront Cyprus hotel is first property worldwide to implement Allure by VingCard's interactive next generation security lock panel technology.
PARIS – VingCard Elsafe has installed the world's most technologically versatile and design-centric door lock at the 100-guestroom Alion Beach Hotel in Cyprus. With more features than previously integrated into a single lock design, Allure by VingCard.
is the ideal solution to the hospitality industry's increasing demand for enhanced operational efficiency, guest convenience and customization. As the first of its kind, Allure completely eliminates the need for external door hardware, instead replacing it with a sleek and modern signage panel that controls the locking mechanism and provides a host of additional features.
Building on the success of Essence by VingCard, the industry's first "invisible" door lock that encases all electronic hardware within the door itself, Allure takes the trend towards design minimalism even further with an easy-to-install panel that can be placed on the wall adjacent to the guestroom door. Often considered an obstacle for hotel designers, electronic door locks have typically been thought to diminish a hotel's decor with their unmistakable commercial appearance. With Allure, both newly constructed and renovated properties have a range of customizable panel options available; all designed to blend with, and even enhance a property's unique design environment. Among selectable panel screen features, properties can also incorporate a hotel's logo for an increased degree of branding and personalization.
This ability to fully customize the Allure locking system allowed VingCard to provide the Alion Beach Hotel with its own personalized panels and matching keycards for a modern aesthetic design, while maintaining the same advanced security features found in other VingCard locking systems. Additional panels serve as directional panels to assist with guest orientation, while simultaneously accentuating the property's sleek and modern feel.  
"Besides providing a more streamlined look, Allure by VingCard has allowed us to more fully control how our guests experience the hotel's distinctive design-centric environment and interact with it," said Alion Beach Hotel Manager, Panicos Michael. "The wide range of customization options provided us with the ability to emphasize our modern, yet refined environment. Individuals stepping into our corridors are left simply stunned by the high tech environment and profoundly visible room numbers. The numerous advantages that Allure clearly brings simply couldn't be matched by more traditional locking systems."
In addition to its obvious design benefits, Allure also provides hotels with the most cutting-edge guest service technology. Included with the lock's design is an interactive touch panel located within each guestroom, providing guests with the ability to post notifications such as "Do Not Disturb and "Make Up Room (MUR) that are visible to hotel staff. Via an LED light that activates on the lock, staff can be alerted to requests without having to disturb guests unnecessarily. Also included among guest-oriented features is a touch-activated doorbell, a notification alert that warns guests when the door has been unlocked and a brightly lit room number for easy identification. Allure's flexibility also allows it to be used either as a component of a VingCard RFID locking system or as a pure DND/MUR panel-only configuration, which can be installed in properties that already have a locking system in place.
"We are very impressed with the added boost in staff efficiency that Allure now provides us with," says Michael. "Not only do we prevent the unnecessary inconveniencing of guests, but our staff can also know precisely which rooms require cleaning, and therefore speed up the completion of overall duties. Guests have also remarked on its impressive ease of use along with its instantly eye-catching and chic appearance."
As a VingCard lock, Allure continues to demonstrate the company's primary commitment of providing the best and most advanced in hospitality security technology. The lock integrates VingCard Elsafe's leading contactless locking solutions into the interior electronics, including Radio Frequency Identification (RFID) communication. In contrast to the Alion Beach's previous locking system, Allure provides staff with full control over door user access. Staff location restrictions can also be put in place by implementing alternate levels of employee access.
"We are thrilled to witness the initial success that Alion Beach Hotel has experienced since implementing Allure across its property," said Tim Shea, Global President of VingCard Elsafe. "While guestroom door locks must first serve the vital function of ensuring a safe environment, they nevertheless should work to enhance a property's character and enhance the guest experience. The implementation at Alion Beach demonstrates that guaranteeing high-level security alongside an aesthetically pleasing and high-functioning design, is not something that is mutually exclusive."
In addition to the Allure by VingCard installation, the Alion Beach Hotel also installed Elsafe safes and implemented VISIONLINE by VingCard. Fully compatible with Allure, VISIONLINE is VingCard Elsafe's patented Wireless networking platform that connects standalone electronic locks and other guestroom devices and systems, via a central property server.
VingCard Elsafe is the world leader in developing locking systems and electronic in-room safes for the hospitality industry, offering user-friendly security systems that meet the unique operational needs of hotels and resorts.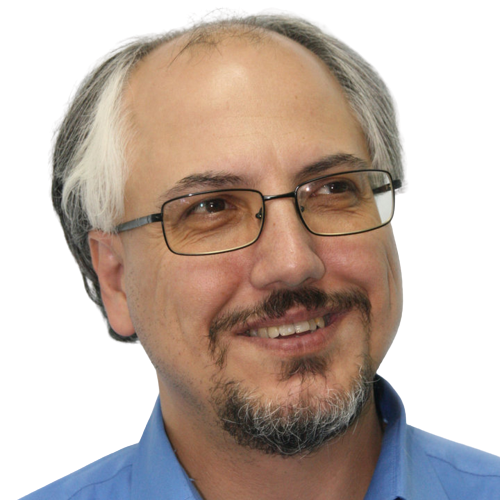 Theodore is the Co-Founder and Managing Editor of TravelDailyNews Media Network; his responsibilities include business development and planning for TravelDailyNews long-term opportunities.