Turkey is to mount its biggest ever Arabian Travel Market promotion this year, more than…
Turkey is to mount its biggest ever Arabian Travel Market promotion this year, more than doubling the size of its stand for the 10th edition of the Middle East's annual travel and tourism show.



The move comes as Turkey plans to capitalise on growing inbound tourism traffic from the Gulf and Middle East.



Many factors have played a role in increasing the tourist numbers but the Arabian Travel Market is an important element, said Hasan Zongur, Information Attache at the Kuwait-based Turkish Tourism and Information Office.



At Arabian Travel Market 2003, which will be held at the Airport Expo Dubai from May 6-9, the Turkish pavilion will span 300 square metres – a 112% increase on its 2002 participation.



In the first nine months of last year some 44,819 tourists from the GCC visited Turkey – 50% more than for the same period in 2001. Saudi Arabia produced the most GCC tourists for Turkey with some 23,420 residents from the Kingdom visiting. Kuwait produced 6,552, the UAE 5,542, Bahrain, 3,902, Oman, 1100 and Qatar 761.



But despite the growth, Turkey believes the region still holds out enormous potential for tourist growth.



The Middle East still only accounts for 1.66% of Turkey's total tourism arrivals, explained Zongur. When you take into consideration the size of the Middle East region and the numbers of people going abroad every year, the percentage of arrivals remains low. In the coming years our target is to increase tourism arrivals from the Middle East to about 10% of Turkey's total tourism market.



We will introduce new Turkish destinations to Middle East consumers and plan to target the Meetings, Incentives, Conventions and Exhibition sector to help expand Turkey's tourism appeal over the full 12 months of the year.



At Arabian Travel Market 2003, Turkey plans to stage folk dance performances on its stand and raffle free trips to Turkey.



We want not only to make an impact on the trade, but to ensure the general public, who are allowed in on the consumer sessions of the final two days, go away with Turkey firmly in their sights, said Zongur.



Turkey is among 12 official national tourism organisations to confirm pavilions for Arabian Travel Market 2003, which, to date, has contracted exhibitors from 35 countries.



So far re-bookings are up for all regions for this time of year, explained Matt Thompson, Group Exhibition Director, Overseas Events, Reed Travel Exhibitions (RTE), which organises Arabian Travel Market.



We are seeing considerable stand space growth, particularly from national pavilions. For example, the Government of Dubai has increased its stand to 500 square metres and Tunisia and Syria will also be bigger this year. Both the Switzerland and Turkey have increased their participation while Malaysia is doubling the size of its stand to 400 square metres while the Indian pavilion will take up 280 square metres this year as opposed to 120 square metres last year.



Overall sales for Arabian Travel Market are progressing very well indeed and the show does not seem, at this stage, to be in any way impacted over concerns about the situation in Iraq.



RTE is planning to run a series of educational seminars at Arabian Travel Market 2003 following the success of last year's programme. It is also looking to repeat its highly successful I.T. Forum for the travel industry, which was launched in 2002.



We are tremendously optimistic about this year's event not least because the Arab Ministers of Tourism summit will be held in the UAE at the same time as the show, explained Thompson. We think the summit will enhance overall interest in the regional tourism industry, which will benefit the show and we also hope the ministers will attend the official inauguration of Arabian Travel Market 2003.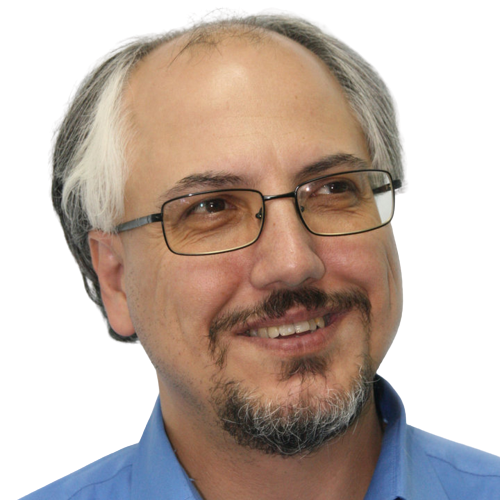 Theodore is the Co-Founder and Managing Editor of TravelDailyNews Media Network; his responsibilities include business development and planning for TravelDailyNews long-term opportunities.