BAA plc, the international airport group, announced that, for the year to 31 March 2003, revenue from continuing businesses increased by…
BAA plc, the international airport group, announced that, for the year to 31 March 2003, revenue from continuing businesses increased by  2.5% to £1,902 million (31 March 2002: £1,855 million restated) on passenger traffic growth of 4.7%.
Group operating profit from continuing businesses was up 5.2% at £582 million (£553 million), primarily reflecting 6.5% growth in net retail income of £31million and a 2.0% increase in UK airport and other traffic charges of £13 million, partially offset by additional insurance and security costs as the Group continues to focus on enhancing security at its airports.
The Group`s net interest and finance charges of £67 million (£39 million) have risen as a result of the increase in net debt, the cost of forward funding the future capital programme (that is vital to the growth of BAA and the UK aviation industry) and a £7 million reduction in FRS 17 net finance income.
Profit before tax and exceptional items grew by 3.8% to £524 million (£505 million). After exceptional items, profit before tax grew to £538 million (£318 million), principally as a result of the £190 million loss in the year to 31 March 2002 on the disposal of World Duty Free Americas.
OPERATING AND FINANCIAL REVIEW
UK airports and World Duty Free
In the year to 31 March 2003, traffic was 4.7% above the prior year at 127.7 million (121.9 million) passengers. This led to a 2.9% increase in direct revenue at UK airports to £1,366 million (£1,327 million restated) and 2.9% growth in World Duty Free`s revenue to £352 million (£342 million). Operating profit of the UK airports grew by 3.9% to £557 million (£536 million), including the profit of World Duty Free.
Traffic
The strongest passenger demand in the period was in the domestic and European scheduled markets, with respective growth of 11.3 % and 5.6%, fuelled by lower fares from the full-service and low-cost scheduled airlines. These two markets represented 56.3% of BAA`s passengers (up from 54.9%). North Atlantic and other long haul traffic was up 0.9% and 0.6% respectively. Traffic on all routes was adversely affected in March by the conflict in Iraq, severe acute respiratory syndrome (SARS) and comparison with the prior year (due to a much later Easter in 2003). Taking March and April together, traffic was down 0.8% over the two months compared to the prior year.
Stansted, Glasgow and Edinburgh benefited from the continued growth of low cost scheduled airlines. Stansted showed the strongest performance, gaining 18.9% to 16.7 million passengers. 17.5 million (16.1 million) passengers travelled through the three Scottish airports, Glasgow, Edinburgh and Aberdeen. Glasgow and Edinburgh experienced significant growth with passengers increasing by 7.7% to 7.9 million and 13.1% to 7.1 million respectively. Heathrow, up by 4.3% (and representing 49.3% of BAA`s UK passenger traffic), benefited from the transfer of routes from Gatwick and the general recovery in scheduled traffic. Gatwick, 23.2% of total traffic, was down 2.8%, where new carriers and routes have partly offset the impact of the transfer of British Airways routes to Heathrow. Passengers at Southampton fell by 5.5%. However, new routes by low cost carriers are providing new capacity for the summer season.
Airport charges
The 4.7% growth in traffic generated net UK airport charges revenue of £665 million (£652 million restated). This represents an increase of 2.0%. The volume improvement was partly offset by lower average yields as a result of reduced aircraft parking income at Gatwick and increased marketing support at Stansted and in Scotland.
Retail
UK airport retailing, including the operations of World Duty Free, performed well, with net retail income1 increasing by 6.5% to £510 million (£479 million) and net retail income per passenger2 rising by 1.5% to £4.01 (£3.95).
In March 2003 the Heathrow Terminal 3 departures lounge redevelopment was completed and there are now over 50 new stores, including Pringle, Paul Smith and Gucci. Completion of the latest phase of the terminal extension at Stansted in April 2002 has also provided additional retail space. These developments have contributed to the strong performance of airside shops and catering. Car parking has benefited from the changing passenger mix at Gatwick and the opening of the new multi-storey car park in Glasgow. Advertising income at £29 million was unchanged from last year, a strong performance in a difficult year and increasing our share of the outdoor advertising market.
World Duty Free operating profit increased to £22 million (£18 million), driven by a 3% uplift in sales alongside improved margins and continued cost control. Legislation to ban tobacco advertising was passed in February and has reduced tobacco sales in line with our expectations.
In the fourth quarter net retail income grew by 0.9% to £109.5m (£108.5m).This is despite the impact of the build up to the conflict in Iraq, SARS and the timing of the Easter holiday. However, the resulting changes during the fourth quarter in passenger profiles and airline routes affected net retail income per passenger, which fell to £4.02 (£4.14).
1 UK airports net retail income is defined as the revenues received directly from third party retail operators, the concession fee paid to the airports by World Duty Free and World Duty Free`s operating profit from duty free retail operations across the seven UK airports.
2 Net retail income per passenger is net retail income divided by the number of passengers (excluding helicopter passengers)
International airports
BAA has interests in 12 international airports. From each of our interests, we either earn a profit share or a management fee (or in certain instances, both types of profit contribution). Together, these interests have contributed £9 million (£6 million) to BAA`s operating profit. With five years remaining on the initial Pittsburgh retail contract, BAA was awarded a ten year extension to 2017. GESAC, the management company of Naples airport and in which BAA has a majority interest, was in March 2003 granted a new 40-year full management licence by the Italian government. BAA continues to seek international opportunities to use its expertise and experience gained in operating the UK`s leading airports.
Heathrow Express
Heathrow Express carried 5.0 million passengers (4.8 million), a growth of 4.4%. Revenue increased by 10.3% to £64 million (£58 million) as a result of the growth in passengers and the increase in standard class fares from September 2002. Operating profit grew to £9 million (£7 million).
BAA Lynton
BAA Lynton generated operating profit of £19 million (£21 million) from its continuing activities. Its focus has remained on investing in airport related property development and realising profits when market conditions appear favourable. Consequently, rental income fell by £4 million. Sales of trading properties contributed £4 million (£2 million) to operating profit. Exceptional profits of £14 million were generated from the sale of 1 City Place Gatwick and Heathrow South Cargo Centre 1.
BAA McArthurGlen
BAA`s joint venture with McArthurGlen, a developer and operator of designer outlet centres in the UK and Europe, was dissolved in September 2002 and BAA substantially disposed of its remaining interests in March 2003. During the period from dissolution until disposal in March, those assets in which BAA had a controlling interest were managed by BAA Lynton, and contributed a profit of £5 million, shown as discontinued operations. The Group`s interest in Ashford was sold on 2 April 2003 and the small residual interest in Swindon will be disposed of in due course thereby completing the Group`s strategy of exiting its non-core businesses.
Net interest and finance charge
The Group`s net interest cost, excluding joint ventures and associates, increased to £108 million (£87 million), net of £31 million (£32 million) capitalised interest and £60 million (£33 million) of interest receivable. This primarily reflected the increase in net debt, the cost of forward funding the Group`s capital investment programme and the lower cost of recent borrowings applied to capitalised interest. Capitalised interest increased in the fourth quarter as a result of the capitalisation of interest on the total Terminal 5 construction and other related costs, from 1 December 2002.
FRS 17 net finance income fell by £7 million to £41 million (£48 million).
Taxation
The tax charge, before the impact of exceptional items, of £162 million (£152 million) represents an effective rate of 31% (30%).
Dividend
The recommended final dividend for the year is 12.7 pence (12.2 pence) giving a dividend for the year of 19.0 pence (18.3 pence). This reflects the directors` confidence in the long-term outlook for the business notwithstanding the uncertain short-term environment for aviation.
Earnings per share
Earnings per share before exceptional items increased by 2.4% to 34.0 pence (33.2 pence). Earnings per share increased from 15.6 pence to 35.3 pence.
Balance sheet
At 31 March 2003, BAA had net assets of £4,575 million (£4,737 million – restated for a prior year adjustment of £70 million arising from the understatement of the opening deferred tax provision on the implementation of FRS 19 in the year to 31 March 2002). The fall in net assets is principally the result of the movement of the pension scheme surplus to a deficit. Tangible fixed assets were £7,802 million (£6,975 million).
Pensions
Included in net assets at 31 March 2003 was a pension scheme deficit, net of deferred tax, of £209 million (surplus £299 million) as required to be recorded under FRS 17. The deficit primarily reflected the significant fall in the value of the scheme`s assets due to the falling value of worldwide stock markets and an increase in the scheme`s liabilities, resulting from changes in the underlying economic and demographic assumptions.
During April 2003, the Group`s actuaries concluded their calculation of the FRS 17 operating charge for pensions and net finance income for 2003/4. This indicates a net £50 million adverse movement in 2003/4 (charge to profit) compared to 2002/3. In 2003/04 the service cost is to increase to £57 million (£49 million), the interest cost will rise to £82 million (£75 million) and the expected return on assets will fall to £81 million (£116 million).
The triennial actuarial valuation, as at 30 September 2002, which applies different assumptions to those underlying the FRS 17 valuation, was completed in March 2003. This indicates that the scheme had an actuarial deficit of only £5 million at 30 September 2002. The company has resumed contributing to the pension scheme from 1 April 2003 at a rate of 14% of pensionable salary, giving an annual cash cost of approximately £40 million.
Capital expenditure
Group capital expenditure, excluding capitalised interest, was £774 million (£618 million). In addition, a further £187 million has been capitalised in respect of the present value of deferred compensation payable to the vendor of land acquired for Terminal 5. The majority of investment was at Heathrow. Total spend for the year on Terminal 5 was £332 million (excluding the capitalised deferred cost of land acquired), predominantly on site preparation, building foundations, logistics and alterations to the airfield layout. Overall good progress on the Terminal 5 development has been made in the second half of the year. In line with the Group`s strategy of focusing on quality of service provided to its customers, a further £315 million was spent on other projects at Heathrow, including extensions to Terminal 1 and Terminal 3, refurbishment of the southern runway and an upgrade to the Terminal 4 baggage system. Investment at Gatwick focused on segregation of the existing piers for improved security. Projects at Stansted included the completion of Satellite 3 and improved slip roads from the M11. Investment continued at the Scottish airports and included the completion of a new multi storey car park at Glasgow.
Cashflow and borrowings
Net borrowings increased by £267 million to £1,918 million (£1,651 million) reflecting the net cash outflow over the year, primarily driven by increased capital investment. Gross debt was £3,074 million. However, the Group held cash and other short-term deposits of £1,156 million and had committed undrawn facilities of £606 million. It is the Group`s policy to maintain sufficient cash and committed undrawn facilities to meet anticipated funding requirements for a minimum rolling 18 month period. Gearing was 42% (35% restated at 31 March 2002).
Reviewing the financial year 2002/3, BAA`s retiring chief executive, Mike Hodgkinson, said: "This continued to be a challenging year for the aviation industry. Up until March 2003, we saw traffic growth in all markets, with domestic and European scheduled routes particularly strong. Long haul routes saw gradual, but more modest, recovery. However, the conflict in Iraq in March, combined with the late Easter holiday, saw traffic levels decline that month (compared to March 2002). This contrasted with growth in April, when the timing of Easter compensated for the adverse effect of the SARS virus during that month. Whilst it is difficult to predict the short term pace of growth and the financial consequences of the Iraq conflict, current global terrorist threats and SARS, we remain confident about the medium to long term.
"Our retail business has performed well despite these difficulties. We opened new facilities at Heathrow Terminal 3 and Stansted, designed like all our retail developments to enhance the traveller experience.
"Stringent safety and security continues to be our top priority, and we employed an additional 700 security staff in 2002/3 and aim to recruit a further 700 before this coming summer season at an additional cost this current year of approximately £12 million.
"A major uncertainty for BAA, and the industry as a whole, was removed with confirmation from our regulator in February of the price control formula for the five years from 1 April 2003. The price rises – the first in real terms since privatisation – will bring Heathrow`s charges, in 10 years` time, in line with other major European hubs and enable BAA to proceed with its investment programme to meet our airline customers` requirements and provide the high quality infrastructure the country needs.
"Confirmation of the regulatory regime has allowed us to press ahead with our significant capital programme, in particular Terminal 5. We have now secured all the relevant planning permissions and, thanks to some significant periods of dry weather through the Spring, have been able to press ahead with work on the site. In the short term, the main focus for our investment will remain at Heathrow with the development of Terminal 5, improvements at the existing four terminals, as we seek to improve service quality, and on the airfield, to accommodate the new 550 seater Airbus A380 aircraft. But we also have planning permissions in place to develop both Gatwick and Stansted to meet demand for the medium term. These have been successfully achieved through legal agreements with the local planning authorities and neighbouring communities, avoiding for all parties the need for costly and time consuming public inquiries.
"In September we confirmed the dissolution of our joint venture partnership in designer outlet malls with McArthur Glen. Since then we have sold all but a very small element of our remaining interests. This has been a profitable venture for BAA over the life of the joint venture but is not part of our current strategy.
"In March, we confirmed our investment of £65 million in NATS Group (NATS), the UK`s national air traffic services provider, alongside an identical investment in NATS by the UK Government. This combined investment of £130 million was used to reduce NATS` existing debt and assist in its financial restructuring. A safe and secure air traffic system is critical to BAA`s ability to grow. NATS` financial robustness is, therefore, of significant relevance to the delivery of BAA`s strategy.
"In May this year, the European Court of Justice ruled that the UK Government had to release its "golden share" in BAA. The golden share allowed the Government to block an investor holding more than 15% of the company`s shares and mandated Government approval for a disposal of an airport. The European Court`s ruling should have no effect on the way that we manage our relationships with Government, investors and all other stakeholders.
"During my tenure as Chief Executive we have faced a number of challenges. First, we had to recover from the abolition of duty-free in the EU in 1999. The terrible events of 11 September saw passenger numbers fall, followed by only gradual recovery in an uncertain geopolitical and economic climate. And just as the aviation industry believed real recovery was in sight, we were faced with conflict in the Middle East and the SARS epidemic. Staff and passengers have had to adapt to unprecedented levels of security. But these challenges have shown what a resilient business BAA is. My successor, Mike Clasper, has worked alongside me for the last two years and he is the right man to take the company forward. I believe we have a solid and resilient platform for growth in the longer term."
Mike Clasper takes over as Chief Executive on 9 June 2003. Looking forward, Mr Clasper said: "Current performance continues to be adversely affected by the recent SARS virus, conflict in Iraq and continuing terrorist threats around the globe. However, anticipated traffic growth in the medium term and the Terminal 5 development at Heathrow give us confidence in the future of the business.
"The Group`s prospects over the next ten years are significantly influenced by price regulation, traffic growth and capital investment. Now that price caps are in place for the next five years, and recommended for the subsequent five year period, we have the confidence required to undertake our investment programme.
"Looking further ahead, the Government`s consultation on future runways in the UK concludes at the end of June. In May 2003, BAA submitted its response on options for the south east and Scotland to enable other stakeholders to see our professional assessment. As requested by Government, we evaluated each of the ten runway options put forward on the basis of their operational aspects, and their social, environmental and economic impacts. We recommend that six options should not be pursued on the basis of technical and financial feasibility and are recommending four options from which the Government should choose three: a short runway at Heathrow for use by short-haul aircraft; a second runway at Gatwick and up to two additional runways at Stansted. Government will consult with many other interested parties and make the choices only Government can make. Demand for air travel is growing in Scotland but there is no immediate need to predict the precise split of growth between Edinburgh and Glasgow. We therefore recommend that land is safeguarded at both Glasgow and Edinburgh, giving flexibility for the future.
"We hope that firm decisions will be made before the end of the year, enabling us to press ahead with the responsible development of the UK`s airport infrastructure. By responsible development, we mean an approach which balances economic, social and environmental concerns. We are committed to working with the Government and with our local communities to understand fully the detailed issues surrounding air pollution and noise disturbance and to work with all our stakeholders to control, mitigate or compensate for these and other impacts.
"I am confident about the long-term prospects for the business. Our priority is to grow capacity and sustain service quality at all of our airports. Our capital programme provides for this, particularly at Heathrow in the critical period before Terminal 5 opens. Delivering Terminal 5 on time, and within budget, is essential for BAA, and for all Heathrow`s customers. For the longer term, we will be working with the Government and all our stakeholders to ensure that a responsible aviation strategy for the UK is in place as soon as possible."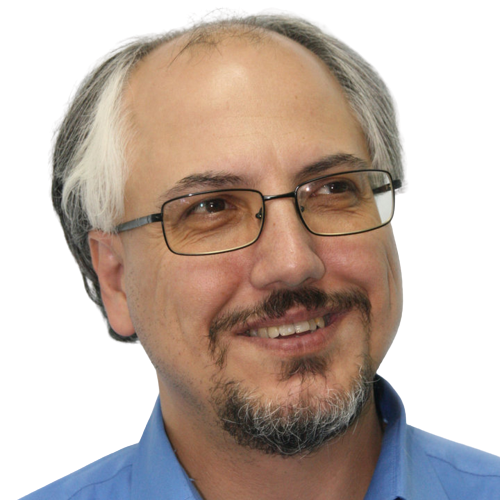 Theodore is the Co-Founder and Managing Editor of TravelDailyNews Media Network; his responsibilities include business development and planning for TravelDailyNews long-term opportunities.