76% of the respondents were ready to pay more for a flight ticket, or alternatively, pay an additional charge, if the money is used for reducing environmental impacts.
According to a study, almost all Finns (94 %) want to reduce the emissions of air travel, and many are also willing to pay for this as a part of the ticket price.
The respondents saw supporting the use of biofuels (55%) and carbon captures (28%) as the best alternatives for reducing the environmental impacts of flying. For example, forests and other biomass capture CO2 from the atmosphere through photosynthesis, and thus act as significant carbon captures that can offset more CO2 than they produce.
Only 11% of Finns, however, were in favour of a flight tax. When asked directly about a flight tax, 73% of respondents said a flight tax should not be introduced if the proceeds cannot be directly attributed to reducing environmental impacts.
On the other hand, 76% of the respondents were ready to pay more for a flight ticket, or alternatively, pay an additional charge, if the money is used for reducing environmental impacts. There was a lot of dispersion in what would be an appropriate amount to pay, but the majority of respondents were ready to pay approximately five to 20 euros extra for a one-way flight within Europe. However, almost 20% of the respondents were ready to pay more than that.
The study also showed that the international emissions trading mechanisms are not well known by Finns: over half of the respondents (60%) did not know aviation was a part of the EU emissions trading scheme and did not know of the upcoming global emissions scheme (CORSIA).
The study was conducted for Finnair by Innolink Research and Spring Advisor during the summer of 2018, and approximately 1,200 Finns were interviewed.
Finnair invites customers to develop more responsible air travel
"The study – as well as the direct feedback from our customers – shows that environmental awareness has clearly increased. It was great to see that so many customers are ready to invest in more responsible air travel," says Pekka Vauramo, Finnair's CEO. "Developing responsible travel is a common objective for us all."
Finnair now invites its customers to join in on the work to make aviation more environmentally responsible. As of early 2019, customers can choose to support either the use of biofuels or carbon capture initiatives when they fly with Finnair. Finnair will offer two alternatives: customers can either purchase biofuel to be included and blended on a later flight, or support a carbon capture project with a sum of their choice.
Finnair is in discussions with potential partners, and the alternatives the company will offer and its partners will be communicated later on. Finnair also continues its own strong efforts to reduce its CO2 emissions
"It is very important for us that the alternatives we offer will actually help to reduce the carbon load," adds Vauramo. "Investment in new fuel-efficient aircraft is our most important and impactful environmental action, but we also work with the environment in mind in our daily flight operations, and we participate in international initiatives to reduce emissions."
Already over half of Finnair's long-haul fleet – 11 aircraft – is comprised of new, fuel-efficient Airbus A350 aircraft.
Vauramo also stresses that every single passenger can impact the carbon dioxide load of their own trip with their travel choices.
"Fly with airlines that have a modern fleet, fly the shortest route, pack light and combine air travel with other traffic modes. In the future, our customers will also be able to support carbon footprint reducing projects easily through Finnair."
Finnair Launches Viasat's Best-in-Market In-Flight Internet Service on European Flights; Airline Invites Customers to Test the Service
Finnair is launching a new high-speed internet service on its narrow-body Airbus fleet on European flights. From July 19 onwards, Finnair customers will be able to enjoy the industry's fastest in-flight connection speeds -even gate-to-gate- enabling each customer to use the internet as they do on the ground, from web surfing and online shopping to listening to music and even watching movies and TV shows from popular video streaming services.
Finnair partnered with global communications company, Viasat Inc., to deliver the high-speed in-flight internet service, which has already been installed on 6 of Finnair's narrow body Airbus aircraft. By the end of this summer about 20 aircraft are expected to be installed with internet connectivity, with the entire narrow-body Airbus fleet expected to be internet connected by summer 2019.
"We are very happy that we can offer our customers something truly special, a state-of-the-art internet connection on our European flights," says Piia Karhu, senior vice president, Customer Experience at Finnair. "Customers can also enjoy the services we provide online through our Nordic Sky portal, such as the latest digital newspapers and shopping possibilities. Having an internet connection onboard also enables us to introduce new tools for our crew to improve the customer experience on our flights."
Finnair now invites its customers to test the service free of charge during the testing period, which runs for two months. During this testing period, Finnair gathers information on system functionality and feedback on the overall customer experience.
Viasat's Don Buchman, vice president and general manager, Commercial Aviation added, "Finnair is a customer-focused airline bringing the latest technology to their fleet to ensure advanced passenger engagement. We're proud to partner with them, and provide onboard internet experiences that deliver on unmatched speed and quality. In entering the passenger testing phase, we'll be gaining the critical insights needed to further optimize our service to ensure Finnair customers get a unique experience built around their needs, interests and usage behaviors."
Internet connection on European flights:
Coverage: Once the installations are complete, the in-flight internet connection will be available on most of Finnair's European flights. There are some limitations above sea areas like the Bay of Biscay and the North Sea where the satellite coverage and connectivity are unavailable. Some restrictions also apply over Latvia, Lithuania, parts of Belarus and Russia. Restrictions may also apply to gate-to-gate internet service availability due to specific country and aviation agency regulations. Finnair already provides internet connection on all its long-haul flights.
Pricing: Internet connectivity will be complimentary on European flights during the testing period, which lasts for two months. Finnair will announce pricing after the testing period is complete.
Nordic Sky portal: The Nordic Sky portal is available for all Finnair customers onboard aircraft equipped with an internet connection. Customers do not need to get an internet connection to access the Nordic Sky portal, but they can enjoy various digital services such as news, shopping, access to Finnair Customer Care and check their flight connections. Access to Nordic Sky portal is free of charge on all Finnair flights.
Device support: All Wi-Fi enabled mobile phones, tablets and laptops will be able to access the new high-speed in-flight internet service.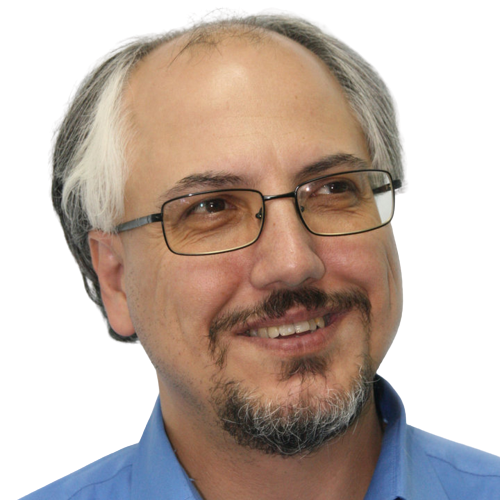 Theodore is the Co-Founder and Managing Editor of TravelDailyNews Media Network; his responsibilities include business development and planning for TravelDailyNews long-term opportunities.